Unit owners could find themselves in strife with their local councils if they move into units they have purchased, unaware of the restrictions on their properties that forbid permanent occupancy.

Blogger: Andrew Staehr, Archers Body Corporate Management

There are an increasing number of strata-titled properties in Australia that have restrictions in place making permanent occupancy illegal. These restrictions can be related to local council laws or as a result of building development approval, but the outcome is the same and property investors facing financial strain must be aware they cannot relocate into their investment property.
If you are an investor who has made the decision to move into an investment property or to find a long-term tenant, you need to be diligent and make sure that you are aware of council laws that affect the occupancy of that property. Failure to do research when purchasing a unit or apartment can lead to unwanted conflict and tenancy disputes with local councils.
Nobody can be blamed for making the move to mitigate their losses by occupying investment properties during uncertain times. The recent drop in tourist numbers in areas such as the Gold Coast has forced many owners to either move into their units or find long-term tenants.
Although it is quite a stretch to say you will be immediately evicted from the unit if council laws prevent long-term occupancy, it's important to note that the hassle can be avoided if investors are aware of exactly what laws are in place in regards to permanent occupancy.
If you are purchasing a property and intend on either living in it or renting it out on a long-term basis, there are three easy steps you can follow to avoid finding yourself in hot water:
1.    Contact the local council and check their records for the building to ensure there are no restrictions on permanent occupancy of the units.
2.    Check the body corporate by-laws which may make reference to a particular council condition not permitting permanent occupancy.
3.    Talk to the body corporate manager or onsite manager as they will be aware of any restrictions in place regarding permanent occupancy.
About the Blogger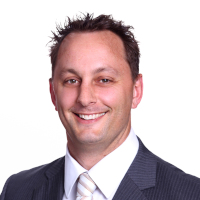 Andrew has been involved in the property management industry since 1999 and has worked for Queensland's most respected body corporate and strata management firm, Archers Body Corporate Management since 2002. He is an expert on all operational matters concerning body corporate and strata title communities.
Andrew is a regular media commentator on topics of interest to residents, investors, owners and managers of body corporate properties. He holds a Certificate IV in Body Corporate Management, is a Member of Strata Community Australia (SCA), the Urban Development Institute of Australia (UDIA) and the Australian Resident Accommodation Managers Association
Thank you.

Your enquiry has been sent to a local Aussie Mortgage Broker.

We will be in contact with you shortly.
Opps.

error occurred.
Unfortunately Aussie cannot attend to your home loan related enquiry at this stage as you must be a citizen or permanent resident.
Do you need help finding the right loan for your investment?
What Aussie do for you:
Give expert mortgage advice to help you find great investment loan deals
Help you maximise return by lowering financing costs
Save you time and effort by helping with the paperwork

Top Suburbs
Highest annual price growth - click a suburb below to view full profile data:
latest news