Units, apartments and townhouses can present a great opportunity for investors looking to expand their property portfolio and for new investors looking to dip their toes in the world of strata.

Blogger: Andrew Staehr, Archers Body Corporate Management

However, if you are not familiar with how a body corporate works and what your new responsibilities might be as an owner, you can cause yourself and other occupiers in the complex unnecessary pain and angst, which is not desirable when you are a new owner in an apartment complex. There are many cases where unit owners become frustrated with the decisions that their body corporate committee makes, and often this frustration stems from a lack of understanding of the process or reasons behind the actions.
If you're new to a body corporate scheme, it's important to understand and abide by all legislation to ensure you don't end up in hot water. Each state has different rules and its own body which oversees body corporate legislation. In Queensland the governing body is the Department of Justice and Attorney General. The Department's website can be accessed at www.justice.qld.gov.au and provides important information and updates about legislation.
Staying up-to-date with what's happening in your body corporate will also mean you can keep tenants informed of the latest requirements of the complex, which can help prevent them from breaching by-laws or breaking rules unintentionally.
If you have recently purchased in a strata scheme and would like to better understand how your body corporate operates, here are some tips:
1.    Get involved in your scheme - this is one of the simplest ways to gain a thorough understanding of how your body corporate operates and volunteering for a committee position isn't as demanding as you might think.
2.    Approach your body corporate manager and ask for guidance. Archers has a "Layman's Guide to Body Corporate Legislation in Queensland" which sets out the rules for owners in simple to understand terms.
3.    Go online – there are a lot of educational resources online to help you understand your body corporate, www.smartstrata.com is a good place to start.
About the Blogger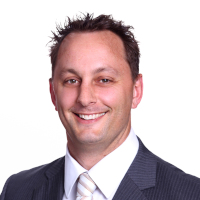 Andrew has been involved in the property management industry since 1999 and has worked for Queensland's most respected body corporate and strata management firm, Archers Body Corporate Management since 2002. He is an expert on all operational matters concerning body corporate and strata title communities.
Andrew is a regular media commentator on topics of interest to residents, investors, owners and managers of body corporate properties. He holds a Certificate IV in Body Corporate Management, is a Member of Strata Community Australia (SCA), the Urban Development Institute of Australia (UDIA) and the Australian Resident Accommodation Managers Association
Thank you.

Your enquiry has been sent to a local Aussie Mortgage Broker.

We will be in contact with you shortly.
Opps.

error occurred.
Unfortunately Aussie cannot attend to your home loan related enquiry at this stage as you must be a citizen or permanent resident.
Do you need help finding the right loan for your investment?
What Aussie do for you:
Give expert mortgage advice to help you find great investment loan deals
Help you maximise return by lowering financing costs
Save you time and effort by helping with the paperwork

Top Suburbs
Highest annual price growth - click a suburb below to view full profile data:
latest news