As a property investor and a property investment adviser I have seen large contracts and other large property-related documents.

Blogger: Kevin Lee, founder, Smart Property Adviser

The worst thing anyone can do is skim these and blindly sign where indicated – but many people do so without realising that they can avoid extra costs and issues by investing some of their time into the documents they are signing.
My advice is:
Contracts
When completing a contract never sign or initial anything you are not 100% certain about or understand. You should ask questions - if you have a property investment adviser or a legal adviser to contact, ask them to help you understand the contract and/or explain it to you. You do not want to be hit with extra costs just because you signed something you shouldn't have.
Also, when signing the contract it is a rule of thumb to sign the bottom of every single page of the paperwork to avoid any dodgy builder or developer inserting extra pages into the contract without you knowing.
Another rule of thumb is to have the contract reviewed by an independent solicitor.
Building Inspection Reports
When you receive your building inspection report read it thoroughly. This is because the inspector may uncover big problems that could stop the sale. They will also list any future maintenance issues they expect to occur. Remember; a house may look appealing at first glance, but it could have hundreds of problems waiting to be unearthed.
Tax Time
Property you own is considered an asset and therefore there are tax deductions that you can claim at tax time. There are accountants and tax agents that will help you find the deductions, but you should also have some understanding of what you can and cannot claim for your own knowledge.
So I highly advise you to take the time to educate yourself not only about tax deductions but property investment in general. Education is one area that should not be outsourced and it is critical to achieving success in the property investment industry.
The people who are prepared to take the time to learn – before they venture into the marketplace - will be much more in control. It's this group of people who will best mitigate their chances of being ripped off or taken advantage of by the property spruikers, sharks & crooks.
About the Blogger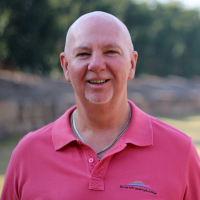 Kevin Lee of Smart Property Adviser is regarded by many as Australia's most trusted property investment adviser. Since 1999, Kevin's been the go-to-guy for people when they need honest finance and property investment advice and guidance.
Kevin hosts a regular Investors' Boardroom and investors from around the world fly in to Sydney to attend. More information is available at www.smartpropertyadviser.com.au
Thank you.

Your enquiry has been sent to a local Aussie Mortgage Broker.

We will be in contact with you shortly.
Opps.

error occurred.
Unfortunately Aussie cannot attend to your home loan related enquiry at this stage as you must be a citizen or permanent resident.
Do you need help finding the right loan for your investment?
What Aussie do for you:
Give expert mortgage advice to help you find great investment loan deals
Help you maximise return by lowering financing costs
Save you time and effort by helping with the paperwork

Top Suburbs
Highest annual price growth - click a suburb below to view full profile data:
latest news