People that are to venture into investing in property should understand how the property clock works. The purpose of the property clock is to indicate with some regularity and dependability, what times and regions are currently favorable for investing in property during the property cycle.

Blogger: Grant Muddle, Malyshka

The more astute investors understand that there are many property cycles that effect different types of assets and run for different lengths of time as well. It's important for investors to understand where individual properties fall on the property cycle and which micro events have the most impact on the cycle.
Aside from micro circumstances, like a new store opening across the street, there are macro events that can affect properties within the cycle as well. Many investors use the clock as a smaller proponent of their investment and research model that helps to provide clarity on broad market dynamics. Some investors monitor specific regions and follow the median price growth data each quarter and insert it into a table or a graph. Understanding each stop in the property cycle clock will help investors anticipate how the market is developing as real-time events occur.
Here is a general idea of how each tick works on the clock:

•    12:00 -- The top of the market; prices are increasing at this point. The market is undersupplied
•    1:00 – Rental returns are lower
•    2:00 – There is a surplus of properties for sale
•    3:00 – Increasing interest rates; the market is evenly supplied
•    4:00 – The rate of property sales is declining
•    5:00 – The rate of construction for new dwellings is declining
•    6:00 – The bottom of the market, prices are declining; the market is oversupplied
•    7:00 – Rental returns are improving
•    8:00 – Demands outpace the properties that are available
•    9:00 – Interest rates are declining; supply is tight
•    10:00 – Rate of property sales are improving
•    11:00 – Construction of new dwellings increases
The property cycle can help astute investors decide if there are opportunities available on the horizon when reviewing the developments in the broad market. There are software platforms and simple mobile apps to help investors review different property cycles and investment queries on the go. Many professionals believe that some of the primary catalysts effecting major markets are job creation, supply and demand and local confidence as well. Many investors spend the majority of their efforts trying to identify the bottom of the clock.
It's important to remember that the direction in which assets travel on the clock only partially depends on broad market developments and conditions.
---
About Grant Muddle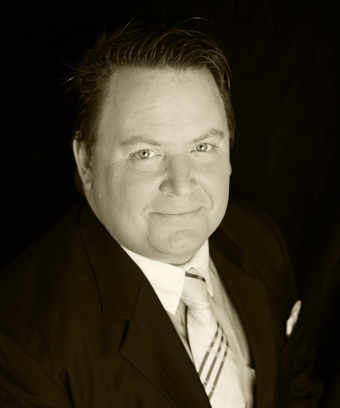 Grant Muddle is the Managing Director of Malyshka Pty Ltd, a property development group with a twist. Educating investors into the ways of building financial success via property development, and acquiring properties at near developer cost, giving them instant "profit" (via equity).
Grant has a Bachelor of Accounting and an MBA in Strategic Management and brings with him development experience from Australia, India and the United Arab Emirates as well as a passion to help investors make the transition from investor to developer with ease.
Thank you.

Your enquiry has been sent to a local Aussie Mortgage Broker.

We will be in contact with you shortly.
Opps.

error occurred.
Unfortunately Aussie cannot attend to your home loan related enquiry at this stage as you must be a citizen or permanent resident.
Do you need help finding the right loan for your investment?
What Aussie do for you:
Give expert mortgage advice to help you find great investment loan deals
Help you maximise return by lowering financing costs
Save you time and effort by helping with the paperwork

Top Suburbs
Highest annual price growth - click a suburb below to view full profile data:
latest news