The aim of this blog is to propose and debate alternative routes for Sydney tapping into the wisdom of crowds. What will Sydney look like 20 or more years down the track?

Blogger: Martin Bregozzo, senior property economist, BIS Shrapnel

The other day I got into the car and put an address into the TomTom. I had a pretty good idea of the where and how of my destination, but I like to see my ETA and distance remaining. I also like the idea that the destination has different routes for getting there—some of which were just plain wrong, in hindsight.
The aim of this blog is to propose and debate alternative routes for Sydney tapping into the wisdom of crowds. The difference being, that the exact nature of the destination is somewhat vague … what will Sydney look like 20 or more years down the track? Some things we know for certain (almost)—larger population, higher cost of living, more cars—while others are a hazy. My suggestion is that debating our present will develop a clearer understanding of the future. But this isn't meant to be a forum for navel gazing—as a smart property investor, we need to understand the market's opportunities, risks, and rewards.
Visions of Sydney - #1 – Population impacts: how many, how big & how far?
As at June 2011 the ABS Census reckoned the Sydney SD population at 4.627,345 persons. The ABS has three population views—Series A, B, & C—where differing assumptions as to fertility, life expectancy, net overseas and interstate migration are played out. Series B largely reflects current trends whilst Series A & C are high and low growth scenarios. By this reckoning, in 2026 Sydney is projected to have  5.49m | 5.43m | 5.36m persons (A|B|C).
There is probably enough land to the margins of Sydney to accommodate everyone between now and then—Dpt of Planning & Infrastructure (DoP&I) estimates about 130,000 potential greenfield lots. But, the time spent in commuting to employment diminishes the desirability of the backyard—there's a trade-off; it's better to live closer in, utilise the park round the corner, and make the most of your recreation time. Sydney will more likely grow up—think medium and high density—than grow out, and this is already happening.
As a smart property investor, how does this impact upon your investment decision? My thought turn to Middle Ring locations, 10-15km out from the CBD, close to transport and village hubs, and especially where there is a chance of gentrification or change is in the air. With an additional 350k cars (perhaps; at 50% of the Series B increase) on the road, I'm less inclined to want to drive anywhere, unless I have to. A trait of larger cities—think London, New York, etc—is that they tend to become a "collection of villages". Key places to target your search for investment properties are around the drivers of value—e.g. existing infrastructure, parks, retail villages, schools—that will grow in importance over time. What do you think?
---
About Martin Bregozzo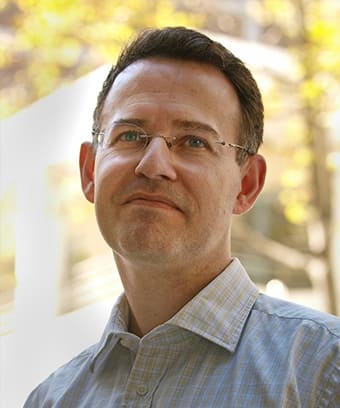 Martin is a Senior Property Economist with experience spanning both private and public sectors. He is both a Fellow of the Australian Property Institute (FAPI) and a Member of the Royal Institution of Chartered Surveyors (MRICS). Martin has consulted to government — managing economic appraisals, capital business cases, and developing portfolio strategies — and has over 10 years property valuation experience across most asset classes, specialising in project feasibilities. He is an open networker on LinkedIn and welcomes invitations to connect – http://www.linkedin.com/in/bregozzo
Thank you.

Your enquiry has been sent to a local Aussie Mortgage Broker.

We will be in contact with you shortly.
Opps.

error occurred.
Unfortunately Aussie cannot attend to your home loan related enquiry at this stage as you must be a citizen or permanent resident.
Do you need help finding the right loan for your investment?
What Aussie do for you:
Give expert mortgage advice to help you find great investment loan deals
Help you maximise return by lowering financing costs
Save you time and effort by helping with the paperwork

Top Suburbs
Highest annual price growth - click a suburb below to view full profile data:
latest news