While falling interest rates means that the cost of holding a property is reduced due to lower mortgage repayments, it can also mean that the negative gearing benefits associated with owning an investment property are reduced.

Blogger: Paul Bennion, DEPPRO tax depreciation specialists
With rental returns in most capital cities now above 5% and in some cases now above 6%, investors are now being able to positively gear their properties at a much faster rate especially in a climate of very low interest rates.
 
Traditionally, high income earners have been attracted to buying investment properties due to the negative gearing benefits it offers. With interest rates falling to near record lows, investors now have to look to other tax benefits associated with holding property such as tax depreciation.
The tax benefits associated with tax depreciation can be very signification with DEPPRO clients achieving tax benefits obtained through depreciation equivalent to 60% of the total purchase price of the property.  In some cases these tax benefits can total $300,000 based on a purchase price of $500,000
Many investors in Australia totally underestimate the number of items that can be depreciated for tax purposes and this comprehensive list can even include garden gnomes, cubby houses and if they own an apartment, then common areas such as car parking and recreational facilities.
To qualify for these legitimate tax deductions, an investor must have a fully compliant tax depreciation company undertake an onsite inspection of the property and then compile a depreciation report based on this inspection.
 
Estimates of tax depreciation benefits for an investment property made from an office desk will not be accepted by the ATO.
Depreciation is a complex area of taxation that requires a professional company to undertake a depreciation report because of constant changes in rules.
The ATO is now taking a more aggressive approach to tax deductions made by residential investors and has asked a large number to provide more details about their claims relating to property investments.
Property investors should check that the company undertaking their tax depreciation schedule is a member of the The Australian Institute of Quantity Surveyors (AIQS).
Employing a company who is a member of AIQS such as DEPPRO gives protection to consumers that their tax depreciation report complies is completed in a professional manner.
About the Blogger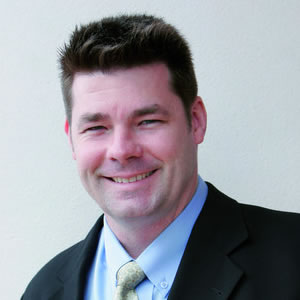 Paul Bennion is the managing director of DEPPRO tax depreciation specialists.
DEPPRO Pty Ltd is Australia's leading property depreciation company, specialising solely in the preparation of tax depreciation reports for residential, commercial, industrial and leisure investment properties.
Thank you.

Your enquiry has been sent to a local Aussie Mortgage Broker.

We will be in contact with you shortly.
Opps.

error occurred.
Unfortunately Aussie cannot attend to your home loan related enquiry at this stage as you must be a citizen or permanent resident.
Do you need help finding the right loan for your investment?
What Aussie do for you:
Give expert mortgage advice to help you find great investment loan deals
Help you maximise return by lowering financing costs
Save you time and effort by helping with the paperwork

Top Suburbs
Highest annual price growth - click a suburb below to view full profile data:
latest news