Many people dream of owning a home with a swimming pool, thinking of relaxing summer days lounging around the pool with family and friends. Buying a house with a pool can be enticing but it can also become a money pit if you don't check it out properly before you buy.
Blogger: Bernadette Janson, The School of Renovating
A sparkling swimming pool can be an asset to a property but looks can be deceiving and it is wise to look a bit deeper when purchasing a property with a pool.  The plumbing in swimming pools can leak and can be hard to detect with a visual inspection.
A pool water level should drop less than 40mm per week. If it needs to be topped up more than that, investigation is essential. As a purchaser it is impossible to know with any degree of certainty whether a pool is leaking or not. 
Here are some visual checks that you can do:
1.    Walk around the pool and check for any wet areas, erosion or subsidence in the ground or paving. 
2.    Check around the pool equipment for dampness.
3.    Check the walls, steps, corners and skimmer box for cracks .
4.    If the pool has a liner, check for tears or separations.
There are four areas where leaks are common:
1. The plastic skimmer box can separate from the concrete pool causing a leak. This is minor in the scheme of things and can usually be repaired with epoxy putty.
2. Behind the pool light. It is often not the light itself but the conduit behind the light that leaks, it may be able to be repaired with epoxy putty but can require more extensive repair.
3.The hydrostatic valve (at the bottom of the pool) prevents the ground water from putting upward pressure on the pool and popping it out of the ground. It is meant to allow ground water to enter the pool and prevent pool water from escaping. It can sometimes be faulty requiring replacement but more often than not, cracks will develop around the valve and can be repaired with Epoxy Putty.
4. The biggest problem is leaks in the pools plumbing leading to and from the pump and filtration system and the pool itself. Some of these pipes are pressurized and can be leaking huge amounts of water into the ground or even into the water table without any visible signs.
The most effective way to detect and repair inaccessible pool leaks is to engage a Pool Leak specialist who will come equipped with diving gear.  This service is surprisingly inexpensive where they check and do minor repairs to   the hydrostatic valve, light skimmer box, the pool walls, steps, inlets and outlets for around $200. 
For a further $200 you can have the lines pressure tested for leaks. If they are found to be leaking, further investigation can require excavation, which is both costly and disruptive, but for pre-purchase due diligence it is enough to know that there is a leak. From there you can negotiate with the vendor to either repair the leak or discount the cost of the repairs from your purchase price.
Contact this Blogger Immediately
About the Blogger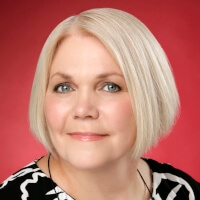 Bernadette Janson is a lover of renovating and the director Of The School of Renovating.
She knows that women get a raw deal with superannuation and the majority are facing a poorly funded retirement, particularly those on the wrong side of forty. The average superannuation payout for an Australian woman is $37,000 which is a fraction of what she makes on just one project.
Her mission is to inspire , motivate and empower women to rise above the statistics and create for themselves a brighter financial future.
Bernadette' passion began as a hobby twenty years ago while raising her four children when she discovered her flair for turning very ordinary houses into stunning family homes that are beautiful both aesthetically and functionally
Bernadette teaches renovating as a powerful and flexibility way to fast tracking your retirement savings while keeping risk to a minimum. To find out how renovating could fast track your retirement visit http://www.TheSchoolOfRenovating.com
Thank you.

Your enquiry has been sent to a local Aussie Mortgage Broker.

We will be in contact with you shortly.
Opps.

error occurred.
Unfortunately Aussie cannot attend to your home loan related enquiry at this stage as you must be a citizen or permanent resident.
Do you need help finding the right loan for your investment?
What Aussie do for you:
Give expert mortgage advice to help you find great investment loan deals
Help you maximise return by lowering financing costs
Save you time and effort by helping with the paperwork

Top Suburbs
Highest annual price growth - click a suburb below to view full profile data:
latest news