We all know purchasing a property is an expensive endeavour, but there is a lot you can do to ensure that these costs do not get out of hand. Doing a building inspection is essential but few people think about getting a plumbing inspection…
Blogger: Bernadette Janson, The School of Renovating
Plumbing repairs are notoriously expensive and the last thing you want when you have stretched yourself financially to get into a home. When purchasing a property include a due diligence clause in the contract so that you are able to re-negotiate if you discover any serious issues.
I would strongly recommend having a plumbing inspection done as part of your due diligence on an older home, it will cost a few hundred dollars but has the potential to save you thousands.
Here are the three main items to get checked before your contract becomes unconditional.
Get A Sewer Plan
The first thing to do is to obtain a copy of the sewer plan (SSD) and check that it is an accurate representation of the property's drainage.  I have been caught out when the plan appeared to be ok but I hadn't noticed the illegible small print that, when investigated, read that an area of new work had not been submitted. When changes are made to the sewer the plumber must submit the plan to the water authority. Submitting after the fact can be difficult.
Earthenware Drainage Pipes
Since Roman times, sewer drainage has been laid in earthenware pipes that are joined with a rubber ring (another Roman idea) and mortar joints, which tend to be the weakest points in this system. While the pipes themselves will last undisturbed for thousands of years, the mortar lacks flexibility, moisture escapes and thirsty tree roots make a beeline for the leaking joint, invade the pipe and cause havoc.
These days' drainage pipes are laid in PVC but digging up the old pipes to replace can be a horrendously expensive exercise that a new homeowner may not have the funds for. 
Fortunately plumbing has become very high tech and plumbers come armed with a fibre optic camera, which is sent down the drain to view the condition of the pipe and detect any problems.  If the home has trees and earthenware pipes you can almost put money on the fact that there will be a problem.
Storm Water Drainage
Ask the plumber to check the storm water system. It should be either piped to the street or a retention tank onsite but as it does not appear on the sewer plan is often difficult to work out where it is draining. It is illegal to connect it to the sewer and if it is piped through a neighbour's property, they need to give permission for an easement to be created before council will approve. 
Most other big –ticket plumbing problems should be covered in a general building inspection but it is a good idea to ensure that the roof, gutters, downpipes and  the hot water system are checked for corrosion and leaks. You only need to save yourself one visit from the plumber to justify the cost of a pre sale inspection in in my experience the plumbing just waits for the old owner to leave before it turns on a tantrum.
For the renovator checking things like plumbing is essential as it could make the difference between making a profit on the job or blowing the budget in time and money. What to know the 7 steps to making serious money from renovating? Then check out my free report.
Read more: 
Finding your next investment location 
The simple way to get your kids on the property ladder - NOW 
Top 10 Sydney suburbs for 2016 
Off-the-plan investments: The devil is in the detail 
Renovating your garden for maximum profits
Contact this Blogger Immediately
About the Blogger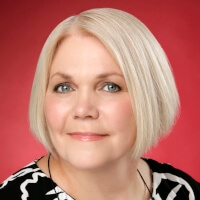 Bernadette Janson is a lover of renovating and the director Of The School of Renovating.
She knows that women get a raw deal with superannuation and the majority are facing a poorly funded retirement, particularly those on the wrong side of forty. The average superannuation payout for an Australian woman is $37,000 which is a fraction of what she makes on just one project.
Her mission is to inspire , motivate and empower women to rise above the statistics and create for themselves a brighter financial future.
Bernadette' passion began as a hobby twenty years ago while raising her four children when she discovered her flair for turning very ordinary houses into stunning family homes that are beautiful both aesthetically and functionally
Bernadette teaches renovating as a powerful and flexibility way to fast tracking your retirement savings while keeping risk to a minimum. To find out how renovating could fast track your retirement visit http://www.TheSchoolOfRenovating.com
Thank you.

Your enquiry has been sent to a local Aussie Mortgage Broker.

We will be in contact with you shortly.
Opps.

error occurred.
Unfortunately Aussie cannot attend to your home loan related enquiry at this stage as you must be a citizen or permanent resident.
Do you need help finding the right loan for your investment?
What Aussie do for you:
Give expert mortgage advice to help you find great investment loan deals
Help you maximise return by lowering financing costs
Save you time and effort by helping with the paperwork

Top Suburbs
Highest annual price growth - click a suburb below to view full profile data:
latest news