The typical Australian with a poor credit report is male, aged 33 and lives on the east coast, according to a recent survey that we conducted. If you have a poor credit report, you may find your ability to invest reduced.

Blogger: Richard Symes, Credit Repair Australia

The survey of 1500 credit reports found that a significant proportion of people with one or more black marks to their name came from Generation X, and more specifically, those aged between 26 to 32 years.
Black marks commonly arise from overdue accounts, court actions, multiple identities and too many credit enquires (such as credit card or other loan applications), and can bring down your score for 5-7 years.
1 in 10 Australians have a black mark. Those that are seeking finance in the year ahead need to consider how a poor credit report will adversely impact both their ability to secure a loan, and the terms that the loan will be offered. That is, whilst its highly unlikely that someone with a black mark will be approved, those lucky enough to secure a loan approval are slugged with higher interest rates, as they are deemed riskier.
While I understand that saving, serviceability and interest rates are top of mind when it comes to purchasing property and considering a loan, still I am amazed at how few people check their credit report at the same time!
Too many people don't think to look at their credit report until they get declined for a loan. Australians should be in the habit of being aware of what is on their credit reports, and certainly prior to applying for a loan. If they do, they would be able to deal with any black marks before applying, avoiding any surprises at the bank or mortgage broker, and saving time and money in the loan approval process.
If you don't know what is on your credit report, know that you are not alone - approximately four out of five Australians have no idea what is on their credit report.
The good news is that your credit report is assessable – for instance, credit reporting agencies as well as some credit restoration companies (like us at Credit Repair Australia) will provide your credit report to you for free.
So, if you are considering purchasing your dream home, or investment apartment, or first car… whatever it is that requires a mortgage or loan, do some homework first on your credit report to ensure that it is in shape.
About the Blogger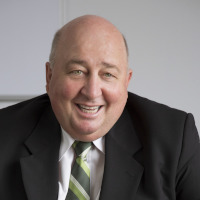 Richard Symes is the CEO and founder of Credit Repair Australia, the leading provider of credit and debt solutions. Richard pioneered the credit restoration sector and developed Australia's first credit restoration process over a decade ago, allowing Australians to have black marks completely removed from their credit report. In 1999 Richard also played a pivotal role in using new Australian laws to develop workable solutions for people struggling with debt. Known as Credit Repair Australia's debt solutions, these options now allow Australians to pay back their debts at an amount that is affordable, which may not include interest or paying the full amount of what is owed.
"We are good at what we do because we believe in what we do. We enjoy helping people get their lives back, especially when they are affected by their credit rating. We built Credit Repair Australia with one purpose in mind, to get results that can give people back control of your life."
For more information on Credit Repair Australia visit www.creditrepairaustralia.com
Thank you.

Your enquiry has been sent to a local Aussie Mortgage Broker.

We will be in contact with you shortly.
Opps.

error occurred.
Unfortunately Aussie cannot attend to your home loan related enquiry at this stage as you must be a citizen or permanent resident.
Do you need help finding the right loan for your investment?
What Aussie do for you:
Give expert mortgage advice to help you find great investment loan deals
Help you maximise return by lowering financing costs
Save you time and effort by helping with the paperwork

Top Suburbs
Highest annual price growth - click a suburb below to view full profile data:
latest news