When I first heard of the proposed NSW new planning changes, I thought "this is going to take for ever", but it seems that suddenly the public exhibition phase of the White paper and draft legislation is over,  some 4500 submissions are currently being reviewed and the amended bill is due to go to Parliament in September.
Blogger: Bernadette Janson, The School of Renovating
It is worth taking a look at what it means for renovators given that the new legislation appears to be virtually on our doorstep.
It is impossible to say with certainty as the draft bill is yet to be amended but the intentions of the planning changes are promising.
It currently takes an average of 58 days to assess applications for renovations and home improvements and 64 days to assess the building of a new home. (some councils are better than others)
The first bit of good news is that for renovations that comply 100% with the local rules, the current 10-day complying development assessment process for small renovations will be expanded (presumably to apply to more projects).
A new 25-day assessment process is being introduced for Code Assessed developments that comply 100% with the local rules.
In short 80% of applications should be approved in 25 days or less and many will be approved in 10 days.
The changes will be accompanied by increased accountability for private certifiers, and a strengthening of the building regulations and certification.
The most exciting development (in my opinion) is the proposed use of information technology to deliver planning services.  Not only will approval be faster, it will also be easier to navigate. Some of the features of the proposed e-system will be:
The ability to type an address into a search bar to-
•    Confirm a properties zoning, principle development standards (such as set back and building height) and development application history .
•    Understand what can be done on that property in relation to the size and location of the block
•    Find out whether its possible to get approval as a complying development (10 day process)
•    Access an online pre-lodgment service to confirm whether a development is a complying development and provide a report listing the planning requirements for a proposed project
•    Lodge an application and plans and pay the fees online – Doing away with the need to print copious paper plans.
•    Have a certifier access the system and work on the application.
•    Communicate with the certifier via the portal.
•    Track the progress of the application in real time online and receive alerts via sms or email.
•    Down load a copy of the Complying Development Certificate and approved plans.
Renovators will take heart in the knowledge that their due diligence process will be faster and easier. This system will take away a level of uncertainty and provide the planning information you need on a property to make decisions regarding its potential for renovation faster and more reliably.
The streamlining of the actual assessment process will mean a reduction in lead-time and holding costs for projects and cant come soon enough.
Contact this Blogger Immediately
About the Blogger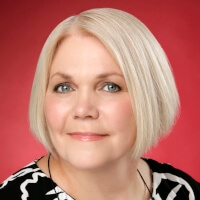 Bernadette Janson is a lover of renovating and the director Of The School of Renovating.
She knows that women get a raw deal with superannuation and the majority are facing a poorly funded retirement, particularly those on the wrong side of forty. The average superannuation payout for an Australian woman is $37,000 which is a fraction of what she makes on just one project.
Her mission is to inspire , motivate and empower women to rise above the statistics and create for themselves a brighter financial future.
Bernadette' passion began as a hobby twenty years ago while raising her four children when she discovered her flair for turning very ordinary houses into stunning family homes that are beautiful both aesthetically and functionally
Bernadette teaches renovating as a powerful and flexibility way to fast tracking your retirement savings while keeping risk to a minimum. To find out how renovating could fast track your retirement visit http://www.TheSchoolOfRenovating.com
Thank you.

Your enquiry has been sent to a local Aussie Mortgage Broker.

We will be in contact with you shortly.
Opps.

error occurred.
Unfortunately Aussie cannot attend to your home loan related enquiry at this stage as you must be a citizen or permanent resident.
Do you need help finding the right loan for your investment?
What Aussie do for you:
Give expert mortgage advice to help you find great investment loan deals
Help you maximise return by lowering financing costs
Save you time and effort by helping with the paperwork

Top Suburbs
Highest annual price growth - click a suburb below to view full profile data:
latest news