In some areas of PerthPerth, TAS Perth, WA, the huge demand amongst investors for units has seen prices jump by as much as 50 per cent during the past year, but there are a number of things to consider if you want success with these investments

Blogger: Rory O'Rourke, O'Rourke Realty Investments

Low interest rates and rising rents were driving the demand for apartments and units in near city areas of Perth which was putting an upward pressure on prices.
The latest REIWA figures for the June 2013 quarter show unit prices in the top 10 best performing suburbs rose from between 13.5 per cent (Balcatta) to as much as 52.3 per cent (BelmontBelmont, QLD Belmont, VIC Belmont, NSW Belmont, WA Belmont, QLD).
There has also been strong growth in unit prices along the coastal strip with Shoalwater, for example, recording an annual price growth rate in unit prices of 16.2 per cent according to the latest REIWA figures.
Along the northern coastal strip, unit prices in prime suburbs such as ScarboroughScarborough, WA Scarborough, QLD have jumped by at least 10 per cent during the past year with the demand driven mainly by investors.
For anyone looking to invest in the Perth property market, units now offer excellent capital growth potential as well as rental returns.
The beauty about investing in strategically located units is that the investor does not have to spend the same amount of money as buying a standard home to capitalize on the capital growth in prime suburb.
For example, in Scarborough, the median price of a traditional family house is now around $750,000. However, an astute investor can purchase an older style unit in the same suburb for less than $400,000 which can deliver similar levels of capital growth.
The demand is so strong, that the sales of home units and apartments accounted for more than 30 per cent of our total property sales last financial year.
Anyone who is considering buying an apartment or home unit should consider a number of key points, particularly home units in "multiple dwelling" or multi-level complexes.
- Shared Ownership
Buying a strata titled property means that the ownership of the common property in a complex is shared and you have to work with other owners to maintain the value of the property unlike the common suburban home.
- The Strata Plan
The strata plan will help you to determine what you actually own. It will show you all of the units, common property, boundaries of the property and if your unit has been allocated a car bay. The ownership of car bays, in particular, can be critical in determining the value of the unit.
 
- The Strata Company
An effectively managed strata company can play an important role in helping to increase the value of your unit. This is because the strata company is responsible for ensuring that all buildings and surrounding property are insured and maintained in a good condition. A good tip is to obtain minutes from meetings of the strata company for the past year to determine its effectiveness and if they have plans to upgrade the complex.
- Strata Fees
As an owner of a strata titled unit, you will have to pay strata fees for the overall maintenance of the complex and to pay for associated costs such as insurances. You should check the cost of these strata fees and if any special levies are planned, eg, to install a swimming pool for the complex or to upgrade the lifts. Complexes with special facilities such lifts or swimming pools tend to have higher strata fees.
- Financial Reserves
You should enquire from the real estate agent selling the property how much money the strata company has in reserve to pay for the maintenance of the complex and any planned improvements to upgrade it. If the strata company has large arrears, then this means that they may have insufficient funds to maintain the complex and pay important commitments such as insurance.
- Age of complex
The older the complex, the more maintenance and updating it may require i.e. new security gates for car parking. If you are buying an older strata titled unit, you may need to factor in higher holding costs over the longer term.
- Owner Occupation
If you are buying a strata titled unit, try to buy a property in a complex with a large number of owner occupier residents. Because more owner occupiers live in the complex, they will be much more committed to ensuring that the complex is well maintained and that issues such as noise are dealt with quickly.
- Renovation
You may consider buying an older unit for the purposes of renovation. However, it is important to remember that you may need the approval of the strata company for externally visible improvements, such as adding a pergola to the balcony. For example, some strata companies have passed resolutions at Annual General Meetings which ban the use of skylights. The resolutions passed at AGMs are binding on all owners.
- Pets
Some strata companies ban pets. If you have a pet such as a cat or dog it is worthwhile checking the rules of the strata company as to whether pets are allowed in the complex.
About the Blogger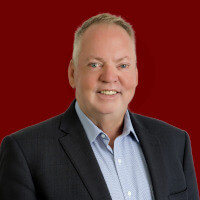 Rory O'Rourke is the principal and licensee of O'Rourke Realty Investments in Perth and has been in the property industry for over 40 years.
Rory is a former Vice President of the International Real Estate Federation (FIABCI) Australian Chapter and was inducted into the International Who's Who of Professionals for 2009/2010.
He has authored three bestselling books Born Free Taxed to Death, I sold 22 homes in one day and It's Time… the Republic of Australia.
These books can be accessed at http://www.orourke.com.au/books.html
Thank you.

Your enquiry has been sent to a local Aussie Mortgage Broker.

We will be in contact with you shortly.
Opps.

error occurred.
Unfortunately Aussie cannot attend to your home loan related enquiry at this stage as you must be a citizen or permanent resident.
Do you need help finding the right loan for your investment?
What Aussie do for you:
Give expert mortgage advice to help you find great investment loan deals
Help you maximise return by lowering financing costs
Save you time and effort by helping with the paperwork

Top Suburbs
Highest annual price growth - click a suburb below to view full profile data:
latest news