First time investors are being shut out of the property market by recent changes made by the banks and mortgage insurers.
Blogger:Otto Dargan, director, homeloanexperts.com.au
First time investors are being shut out of the property market by recent changes made by the banks and mortgage insurers.
In the past it was possible to buy an investment property, borrow 95% of the property value and add your mortgage insurance premium on top of the loan up to a maximum of 97%. In fact I bet that is how many of you purchased your first investment property.
One of Australia's leading mortgage insurers has decided to stop investors from adding the LMI premium on top of the loan, which means that you'll need a larger deposit for your next purchase.
Effectively your loan will be limited to 95% of the property value including LMI, in reality you are probably only receiving 93% after your LMI premium has been deducted.
How much will this slow down your investing?
Let's say that you can save $27,000 per year and you would like to buy an investment property every year for $300,000.  Prior to this change that wouldn't be a problem. You would need a 5% deposit and around 4% to cover costs such as stamp duty. Assuming you just use your savings and don't release any equity, over five years you could buy five properties.
However if you are borrowing 95% including LMI instead of 95% plus LMI then you need an extra $6,000 every time you buy a property. Over five years that means you could buy one less property. If you want to grow your portfolio quickly then this is going to be a problem.
Why did they make this change?
The banks were forced to adopt this policy by their mortgage insurer. So don't give your bank an earful.
The reason the mortgage insurer made this change is simple. They are in a position to pick and choose which loans to approve. 
They want to approve loans, after all that is how they collect premiums and earn a profit. However they simply don't have the capital set aside to underwrite every application.
Investors with little equity are a slightly higher risk than other borrowers, so the mortgage insurer chose to increase the minimum deposit required to buy an investment property. Stopping investors from adding their LMI to the loan is the easiest way to do this.
Can you still borrow 95% plus LMI?
Actually yes you can. Just not with very many lenders. As of today a couple of our lenders still allow investors to add the full LMI premium on top of their loan. One will allow you to borrow over 97% to a maximum of 100% if you have a large LMI premium.
You have to be in a good financial position, and have a good credit score, however it is possible. In some cases you can even qualify for an interest only period as well.
About the Blogger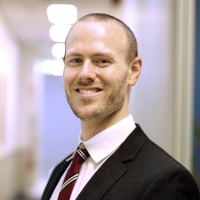 Otto Dargan is a two-time winner of St George Bank's 'Australia's Brightest Broker' competition and the managing director of specialist mortgage broker homeloanexperts.com.au. 
Thank you.

Your enquiry has been sent to a local Aussie Mortgage Broker.

We will be in contact with you shortly.
Opps.

error occurred.
Unfortunately Aussie cannot attend to your home loan related enquiry at this stage as you must be a citizen or permanent resident.
Do you need help finding the right loan for your investment?
What Aussie do for you:
Give expert mortgage advice to help you find great investment loan deals
Help you maximise return by lowering financing costs
Save you time and effort by helping with the paperwork

Top Suburbs
Highest annual price growth - click a suburb below to view full profile data:
latest news