The decisive victory for the Federal Coalition should give a major boost to consumer confidence and in turn assist the property investment market through Australia.

Blogger: Paul Bennion, Managing Director, DEPPRO tax depreciation specialists

DEPPRO has offices throughout Australia and was mindful of the impact consumer confidence nationally was having on the overall real estate market.
Even though the overall economy is quite strong by international standards, consumer confidence in Australia has been quite patchy over the last few years.
However, the Federal election result appears to have boosted consumer confidence as underlined by the latest Westpac-Melbourne Institute Index of Consumer Sentiment.
The Westpac-Melbourne Institute measure of consumer confidence lifted by 4.7 per cent during September 2013, to its highest level in three years.
Westpac chief economist Bill Evans described the result as strong with the measure now back to where it was in December 2010. Commenting on the results, Mr Evans said while the cut in official interest rates by the Reserve Bank had helped lift sentiment, it was clear the election result was a major factor.
The property market is built upon confidence and the minority Labor Government in Canberra over the last three years had been a contributor to weak consumer confidence which fed into areas such as the property market.
Even though interest rates are at near-record low levels, consumer confidence levels overall have remained weak, due in part to having a minority Federal Government which struggled to give strong leadership.
Before 2010, the last minority Federal Government occurred as far back as 1940-1943.
A clear victory by either side of politics was needed in the Federal election so that people had the confidence to make major financial decisions such as buying a new home.
Measures such as scrapping the Mining Tax and reducing company tax rates proposed by the Federal Coalition should also boost the Australian economy and in turn consumer confidence.
During Federal elections, the housing sector traditionally tends to remain quiet as people wait until the result before making a decision to purchase a property. This has been the case during 2013 with investors waiting on the sidelines during the Federal election campaign.
However, the uplift in property sales following this election should be much larger simply because we have moved from a minority government to a government with a large majority and therefore the ability to implement strong policy changes which will boost consumer confidence.
About the Blogger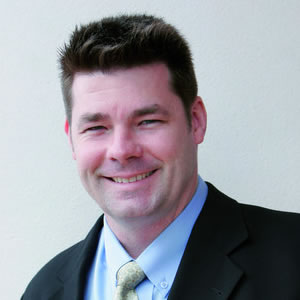 Paul Bennion is the managing director of DEPPRO tax depreciation specialists.
DEPPRO Pty Ltd is Australia's leading property depreciation company, specialising solely in the preparation of tax depreciation reports for residential, commercial, industrial and leisure investment properties.
Thank you.

Your enquiry has been sent to a local Aussie Mortgage Broker.

We will be in contact with you shortly.
Opps.

error occurred.
Unfortunately Aussie cannot attend to your home loan related enquiry at this stage as you must be a citizen or permanent resident.
Do you need help finding the right loan for your investment?
What Aussie do for you:
Give expert mortgage advice to help you find great investment loan deals
Help you maximise return by lowering financing costs
Save you time and effort by helping with the paperwork

Top Suburbs
Highest annual price growth - click a suburb below to view full profile data:
latest news