The gap between Sydney house prices and house prices in other major Australian cities is widening. Investors should recognise this.
Blogger: Michael Davoren, managing director and master franchise owner, RE/MAX Australia and New Zealand
What we are seeing in Sydney, like in other markets, is that the demand for property and a shortage of listing is driving prices up. The Sydney market has responded with an increase of approximately 10 per cent this year, and evidence points to an increasing demand for housing over the next two decades.
A significant gap in pricing between Sydney and other capital cities exists, and Sydney housing starts from a high base.
Based on July 2013 figures, RP DATA has the Sydney combined house and unit median price at $570,000, which is 16% higher than Melbourne, 15% higher than PerthPerth, TAS Perth, WA and 14% higher than Canberra.
Significant, yes; but that combined house and unit median is 33 % higher than Brisbane's $429,000; 49% higher than Adelaide's $382,000; and 87% higher than Hobart's $305,000.
Historically, once the gap reached between 30% and 40%, investors found better value in markets where rental demand and rents were as solid and the buy-in prices were lower.
A 15% to 20% rise is anticipated for Sydney in 2014, while the range for a rise in values across capitals excluding Sydney is a moderate four to seven per cent.
House values are rising at a faster pace in Sydney, Melbourne and Perth that in other capitals.
We are likely to see gaps in selling prices widen and a flow-on shift in investor focus to the more affordable Brisbane, Adelaide and Hobart markets.
Investors will start looking elsewhere – to Queensland, South Australia and Tasmania - to where they can get good return on their investment dollar while spending less up front.
I have a cautionary note. While the rental situation is strong in most markets, property investors must to do their research on the longevity of whichever property investment market they are buying in to.
---
About Michael Davoren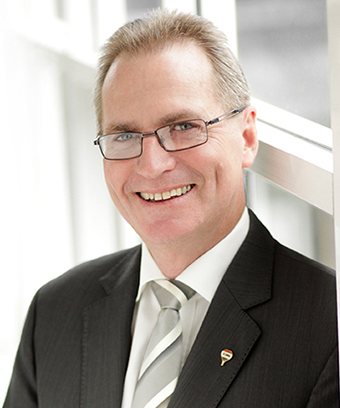 As managing director of RE/MAX Australia, Michael Davoren has been in real estate for over three decades and held senior management positions and directorships with major real estate groups in Australia and New Zealand.
Michael has also held leadership positions in the industry having been President of both the Real Estate Industry of Queensland and the Real Estate Industry of Australia.
He was an Executive Board member of the Chicago-based International Consortium of Real Estate Associations for five years.
Thank you.

Your enquiry has been sent to a local Aussie Mortgage Broker.

We will be in contact with you shortly.
Opps.

error occurred.
Unfortunately Aussie cannot attend to your home loan related enquiry at this stage as you must be a citizen or permanent resident.
Do you need help finding the right loan for your investment?
What Aussie do for you:
Give expert mortgage advice to help you find great investment loan deals
Help you maximise return by lowering financing costs
Save you time and effort by helping with the paperwork

Top Suburbs
Highest annual price growth - click a suburb below to view full profile data:
latest news