Homeowners may think that any improvement is an investment to increase the equity in their property but consider that adding either a new kitchen, bathroom or deck may not add enough value to cover its costs.
Blogger: Bernadette Janson, The School of Renovating
While it is true renovating just one thing may be a dramatic improvement to a home, if you were to have the property valued before and after the work, the outcome could be disappointing.
So how can this be and is it really possible to make a profit from renovating?
Interestingly Aristotle provided a solution to this question in mid 300BC when he said that  "The whole is greater than the sum of its parts."
To make profit from renovating as well as cover the costs, your approach needs to be co-ordinated and "whole". This is particularly true of purely cosmetic improvements when refurbishing kitchens, bathrooms, floor coverings light fittings, window dressings etc. Each individual improvement in isolation may not do a lot for the value of the property but done together as a complete makeover, the effect is exponential as each improvement builds on the overall effect.
Often newly renovated properties are supplying a sector of the market that would like new in suburbs where the density of housing means that's not an option. So to fetch a premium price the renovations need to be done in one operation and fresh when the property goes to market.
Of course many structural improvements can defy Aristotle's logic because increasing the function by additions or reworking the layout to create more rooms and better flow tend to stand on their own. For instance adding a bedroom or living room will generally add real value and can move the property into a higher price bracket.
Improving the street appeal is the one exception as  it is a powerful way to increase the value of a property instantly purely because it gets more prospective buyers in the door and in doing so broadens the market.
When selling any good idea there are always conditions attached! The improvements must be consistent with the style of the property and the neighbourhood. They should have broad appeal in terms of design, colours and finishes. The quality needs to be right up there and of course you can't blow the budget because that will end you back where you started.
Contact this Blogger Immediately
About the Blogger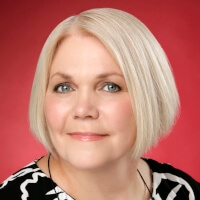 Bernadette Janson is a lover of renovating and the director Of The School of Renovating.
She knows that women get a raw deal with superannuation and the majority are facing a poorly funded retirement, particularly those on the wrong side of forty. The average superannuation payout for an Australian woman is $37,000 which is a fraction of what she makes on just one project.
Her mission is to inspire , motivate and empower women to rise above the statistics and create for themselves a brighter financial future.
Bernadette' passion began as a hobby twenty years ago while raising her four children when she discovered her flair for turning very ordinary houses into stunning family homes that are beautiful both aesthetically and functionally
Bernadette teaches renovating as a powerful and flexibility way to fast tracking your retirement savings while keeping risk to a minimum. To find out how renovating could fast track your retirement visit http://www.TheSchoolOfRenovating.com
Thank you.

Your enquiry has been sent to a local Aussie Mortgage Broker.

We will be in contact with you shortly.
Opps.

error occurred.
Unfortunately Aussie cannot attend to your home loan related enquiry at this stage as you must be a citizen or permanent resident.
Do you need help finding the right loan for your investment?
What Aussie do for you:
Give expert mortgage advice to help you find great investment loan deals
Help you maximise return by lowering financing costs
Save you time and effort by helping with the paperwork

Top Suburbs
Highest annual price growth - click a suburb below to view full profile data: