Banks don't normally give big discounts for high LVR loans. So how can you get a sharp rate discount without a big deposit?  
Blogger: Otto Dargan, director, homeloanexperts.com.au 
Did you know that banks give large discounts to people borrowing 80% of the property value?
Even though they are protected by Lenders Mortgage Insurance, they don't give these same discounts to people borrowing 90% or 95%.
That means that a lot of new investors get slugged with higher interest rates. As always, the people that don't need the discounts are the ones that get them!
Reject their professional package "discount"    
If your bank offers you a 0.6% discount or a 0.7% discount then you need to politely laugh in your bank manager's face and go find a new bank.
That's just not competitive in today's market. This is 2013 where banks can and will give bigger discounts.
Why the banks don't want your business
The problem is that some banks just don't want to compete for loans that are for more than 80% of the property value.
Why? When the banks fund their loans by borrowing money overseas they can't get as competitive an interest rate if too many of their loans have high LVRs (i.e. are for 90% or 95% of the property value).
Different banks, different pricing
Not every bank is in this situation. Some banks don't have many loans at 95% and so are happy to offer large discounts to new customers.
Talk to a mortgage broker or shop around. Some banks have the exact same pricing for 80% loans as they do for 95% loans which can make an incredible difference to your bottom line.
One more ace up your sleeve
What happens if the only bank that will accept your application doesn't give good discounts at 95% LVR? Well you can consider fixing your interest rate!
In many cases they don't charge you a higher rate if your loan is fixed, only if your loan is variable. Of course the downside is that when your fixed rate expires then the party is over and you will go back to the higher variable rate.
Choosing the right bank up front makes all the difference.
About the Blogger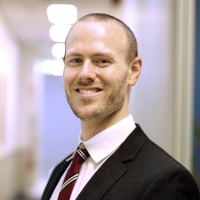 Otto Dargan is a two-time winner of St George Bank's 'Australia's Brightest Broker' competition and the managing director of specialist mortgage broker homeloanexperts.com.au. 
Thank you.

Your enquiry has been sent to a local Aussie Mortgage Broker.

We will be in contact with you shortly.
Opps.

error occurred.
Unfortunately Aussie cannot attend to your home loan related enquiry at this stage as you must be a citizen or permanent resident.
Do you need help finding the right loan for your investment?
What Aussie do for you:
Give expert mortgage advice to help you find great investment loan deals
Help you maximise return by lowering financing costs
Save you time and effort by helping with the paperwork

Top Suburbs
Highest annual price growth - click a suburb below to view full profile data:
latest news