What is the protocol for accessing your property and what can you do if the tenant refuses entry?

Blogger: Diane Bukowski, Managing Director, Eezirent Pty Ltd
A tenant is vacating the property and the landlord wants to conduct some inspections with applicants before the lease is ended. The tenant has reported maintenance issues with the roof of the home.
These scenarios, recently faced by two eezirent landlords, provide legal grounds for the owner to access the property. However in both cases the tenants were refusing to allow the landlord to enter the property creating very difficult situations.
So, what is the protocol for accessing your property and what can you do if the tenant refuses entry?
The rules governing access are determined by three things: a) the grounds or purpose of the visit, b) giving the required notice period in writing and c) the concept of 'reasonableness'. 
The table below summarises the lawful grounds for entering your property and the notice periods required by each state's legislation. Essentially, if your reason for visiting the property complies with the grounds and notice periods listed – then you passed two of the three tests for entry. Note that all notice periods can be waived if the tenant and landlord agree.
| | | | | | | | | |
| --- | --- | --- | --- | --- | --- | --- | --- | --- |
| Grounds | ACT | NSW | NT | Qld | SA | Tas | Vic | WA |
| Inspection | 7d | 7d | 7d | 7d | 7-14d | 24 h | 7d | 7-14d |
| Repairs & Maint. | 7d | 2d | 7d | 24h | 48h | 24h | NS | 72h |
| Rent collection | NS | NS | 7d | NS | A | NS | NS | A |
| Suspect Abandonment | NS | NN | NN | 24h | NS | NN | 24h | NS |
| Check breach remedy | NS | NS | 24h | 24h | NS | 24h | NS | NS |
| Prospective Tenant | 24h | R | 24h | 24h | 24h | NS | 24h | R |
| Prospective Buyer | 24h | R | 24h | 24h | 24h | NS | 24h | R |
| Valuation purposes | NS | 7d | NS | 7d | NS | NS | 24h | NS |
| Emergency | R | NN | NS | NN | NS | NN | NS | NN |
d = days, h = hours, NS = Not Stated in Act, NN = No Notice Required,
A = At an agreed time, R = At a reasonable time
This brings us to the subject of 'reasonableness'.  This requirement is in keeping with the principle of quiet enjoyment and makes perfect sense.  It is not unreasonable for a tenant to object to early morning or late night inspections. Nor can they be blamed for refusing access on a Sunday or Public Holiday.  Issues can arise with frequency of some visits – particularly if the property is being advertised for rent or sale.   Such inspections ought to be co-ordinated to have one inspection after another on pre-arranged times.
Getting back to our opening scenarios – these landlords had complied with all the necessary requirements and the tenants still refused entry. First of all, despite what tenants might believe or say, they cannot 'refuse' entry if all the legislative requirements are met. This means little though if the tenant is physically blocking entry. 
If the tenant is displaying aggressive behaviour when you lawfully attempt to enter – remove yourself from the situation.  Then contact the police to report the behaviour.  This does not necessarily mean the police will escort you to the property.  In fact that is unlikely to occur. But you should make the police aware of the aggressive behaviour of the tenant. This may come in handy if you take the matter to tribunal.
Each state has provisions for landlords to apply to the relevant tenancy/small claims tribunal to seek orders permitting entry.  As well as seeking orders to grant access, if the tenant has behaved aggressively, you might also wish to seek an order to terminate the tenancy on the basis of the tenant's objectionable behaviour – hence the value in reporting the aggressive behaviour to the police.  Excellent advice and information can be obtained on the website for each agency.
| | | |
| --- | --- | --- |
| State | Agency | Website |
| ACT | Civil and Administrative Tribunal | acat.act.gov.au |
| NSW | Consumer Trader and Tenancy Tribunal | cttt.nsw.gov.au |
| NT | Commissioner of Tenancies | consumeraffairs.nt.gov.au |
| Qld | Qld Civil and Administrative Tribunal | qcat.qld.gov.au |
| SA | Residential Tenancies Tribunal | sa.gov.au |
| Vic | Victorian Civil and Administrative Tribunal | vcat.vic.gov.au |
| Tas | Magistrates Court of Tasmania | magistratescourt.tas.gov.au |
| WA | Magistrates Court | docep.wa.gov.au |
Of course you may not wish to take the matter to tribunal.  It might be best to simply wait it if the tenant is due to vacate in the not too distant future. This was the path one of our landlords took who was trying to minimise the vacancy time by showing the soon to be vacant property to a prospective tenant. 
If however, the tenant is being difficult about entry and the lease has considerable time to run, then the tribunal path way might be necessary. At the very least, you should not renew the lease and make sure you issue the termination notice on time to comply with that notice period.
Do extend the privilege of renting your property to a tenant who blocks reasonable access.
Read more: 
Which property strategy is the winner? 
5 budget-friendly ways to update your investment property  
Perth suburbs with achievable capital growth 
Should I buy property with an SMSF? 
How to renoncile your dream with your budget 
---
About Diane Bukowski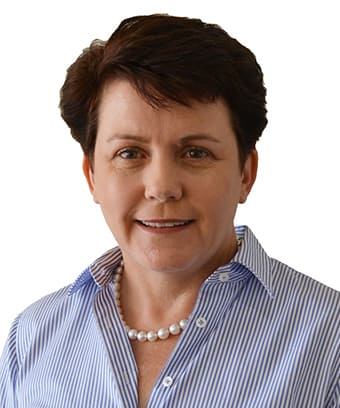 From school teacher to website entrepreneur, Diane Bukowski is the managing director of Eezirent – an online service delivering professional tools to self-managing landlords.  
After many years running an award winning real estate office, Diane took up the challenge offered by her business partner to set up a service that would level the playing field for self-managing landlords. The result is Eezirent which allows these investors to advertise their property on www.realestate.com.au, verify their applicants with the National Tenancy Database, and access the documentation and knowledge needed to efficiently manage a lease.
Diane's blogs aim to provide practical advice to the self-managing landlord.
Thank you.

Your enquiry has been sent to a local Aussie Mortgage Broker.

We will be in contact with you shortly.
Opps.

error occurred.
Unfortunately Aussie cannot attend to your home loan related enquiry at this stage as you must be a citizen or permanent resident.
Do you need help finding the right loan for your investment?
What Aussie do for you:
Give expert mortgage advice to help you find great investment loan deals
Help you maximise return by lowering financing costs
Save you time and effort by helping with the paperwork

Top Suburbs
Highest annual price growth - click a suburb below to view full profile data:
latest news