Even though the year is winding down, it is important not to forget about your property investment. Whether your property is tenanted or not, there is a lot you can do during the holiday break. It is a good time to review your property's progress throughout the year to see what changes could be made for the New Year.

Blogger: Heidi Armstrong, CEO, State Custodians

Are your tenants vacating?
If they are planning to vacate your property during December, don't wait until January to start looking for a new tenant. Other investors may have the same idea, so when the New Year comes around, there may be a wave of new rental properties, but not enough tenants. If you start advertising earlier, you may be able to beat the crowd and secure a tenant quickly. Make sure you speak with your property manager or if you self-manage your property, start advertising before your current tenants leave.
However, if your tenants are staying, it is important that they are still able to contact either you or your property manager over the holiday period. If you know there will be a time where you or your property manager will be unavailable, the tenant will need to be told. You don't want to start the New Year off with unhappy tenants who feel ignored.
Review your property manager's performance
Have you been paying attention to your property manager's performance? How often do they keep in contact with you and have they been fulfilling their responsibilities? This review is essential to ensure you are not wasting your money.
If you self-manage your investment property, review your own performance over the year and see how much time and effort you have put towards your property. Are you happy with your performance or should you consider a property manager for next year?
Repairs and maintenance
If your property is going to be vacant during the Christmas/New Year break, it might be a good time to inspect the property and see if it needs and repairs or maintenance. It is the perfect time to spruce up the place and do any renovations.
Remember, certain renovations or upgrades may enable you to increase your rent for the New Year.
Insure your investment property
As many people go away during the Christmas/New Year break, there is often an increase in burglaries. If your property will be vacant during this time, it is important to check the property has all the required locks and alarms to prevent a break in. Also review your insurance policy to ensure you are covered for damages and if you don't have insurance, it may be worth looking into it.
---
About Heidi Armstrong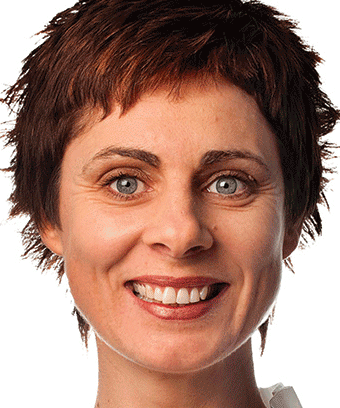 Heidi Armstrong is the CEO for State Custodians Mortgage Company. Since founding the Company in 2006, State Custodians has grown to become one of Australia's most respected non-bank lenders. Heidi holds a Law Degree, a Bachelor of Science and a Diploma of Finance and Mortgage Broking Management. An expert in personal finance, securitised lending and the mortgage industry, Heidi is passionate about sharing her invaluable knowledge to educate borrowers.
Widely recognised and respected by industry peers, Heidi was a finalist in the 2012 Australian Lending Awards for the Best Thought Leader. Moreover her Company, State Custodians, has received numerous awards, including Money Magazine's 2013 Non-Bank Lender of the Year, a '5 Star' CANSTAR rating on four of its main loans for six years running and the prestigious award for Best Overall Customer Service at the 2013 Australian Home Loan Awards (beating all of the major banks, credit unions and other lenders and mortgage providers for superior customer service).
Thank you.

Your enquiry has been sent to a local Aussie Mortgage Broker.

We will be in contact with you shortly.
Opps.

error occurred.
Unfortunately Aussie cannot attend to your home loan related enquiry at this stage as you must be a citizen or permanent resident.
Do you need help finding the right loan for your investment?
What Aussie do for you:
Give expert mortgage advice to help you find great investment loan deals
Help you maximise return by lowering financing costs
Save you time and effort by helping with the paperwork

Top Suburbs
Highest annual price growth - click a suburb below to view full profile data: