Now that you have created 'street appeal' to your home, it's time to move to addressing the inside of your home.

Blogger: Naomi Findlay, International Institute of Home Staging

Avoid limiting your market by building upon how you have presented your home so that it appeals to a broad cross-section of the market and polarises no one. Just like there was a lot of little things you could do to make an overwhelming difference to the outside of your home, there are lots of great projects you can tackle in the interior without blowing the bank.
Here are my top 5 tips for the inside of your home to increase your property value prior to sale:
1.    Value surface space
Clear off all horizontal surfaces, kitchen counters and bathroom countertops, as this will help minimise a cluttered appearance.
2.    The nose knows
Smell is the most powerful of our senses, and therefore make a huge impact on people when they enter a home. If you insist on a scent for your home, settle for a very lightly scented candle or oil. Get rid of odours by scrubbing, cleaning the air vents, replacing old carpeting and cleaning drapery.
3.    A timeless feel
In the world of real estate, there is a huge difference between an old home and a classic home. Overall, your home must present itself with an established look i.e. that all the major kinks have been worked out, the neighbourhood is settled and that it has been well maintained enough that it won't fall apart.
4.    Avoid making a statement
Loud decorating pieces and accessories should be removed, as this could turn people off. They could be considered controversial, offensive or simply unattractive.
5.    Let your house stand out
Avoid making a statement, but consider the key things that will make your house stand out in the buyer's mind. Pay attention to special little details they might pick up, whether it be the flowers on the kitchen table or the ambience of the living room. It is always something different and positive that sets your home apart.
There are a lot of great projects to tackle both inside and outside of the home that maximise your property's potential to sell. The key is to look for projects that don't require much capital, yet make an immeasurable improvement to the final look of your home.
Catch-up on the first part of this post here.
---
About Naomi Findlay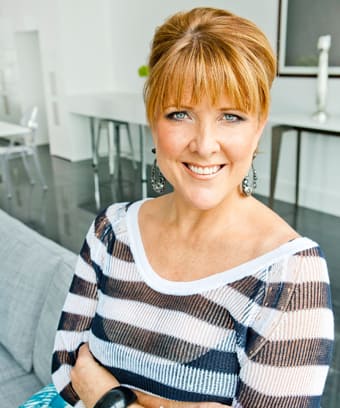 Naomi Findlay started her successful home staging business, SILK Home Staging & Styling, three years ago and is now also the founder of the International Institute of Home Staging (IIHS). IIHS combines her experience in running her own successful home staging business with her awarded expertise in tertiary education.
 
Naomi has received teaching awards from the University of Newcastle and the Australian College of Education and been nominated for a national award with the Australian Teaching and Learning Council. She is also the author of a bestselling book, Ignite Your Property Mojo, in addition to being a regular columnist for realestate.com
Thank you.

Your enquiry has been sent to a local Aussie Mortgage Broker.

We will be in contact with you shortly.
Opps.

error occurred.
Unfortunately Aussie cannot attend to your home loan related enquiry at this stage as you must be a citizen or permanent resident.
Do you need help finding the right loan for your investment?
What Aussie do for you:
Give expert mortgage advice to help you find great investment loan deals
Help you maximise return by lowering financing costs
Save you time and effort by helping with the paperwork

Top Suburbs
Highest annual price growth - click a suburb below to view full profile data:
latest news