Unlike the finance industry, undeclared commissions and kickbacks have been rife in the taxation industry, with tax depreciation suppliers offering these incentives to companies who refer clients to them.

Blogger: Tracey Lunniss, associate director, TSL Project Services

So in this instance are you really getting the best value for money or just a supplier who is lining the pocket of the referrer?
Hopefully that is now about to stop with the issue of the new Code of Professional Conduct by the Tax Practitioners Board, TPB(1)19/2014 issued on the 13 January 2014.
Code 5 Items thereof, requires any Registered Tax Agent to disclose any conflict of interest to their clients and disclose any and all commissions/kickbacks they will receive from recommending other services.
Failure to do this can lead to the Accountant or Bas Agent having their registered agent registration terminated, meaning that they will no longer be able to practice.
Accountants and Bas Agents have previously been receiving commissions from Solicitors, Tax Depreciation Specialists, SMSF advisors, Financial Advisors etc. and not informing their clients that they are receiving this fee, so make up your own mind, why the referral, because its best for you or best for them?
Now that this must be declared, at least the client has the opportunity to make an educated decision and source alternatives based on service rather than commissions.
This is great news for Property Investors, as they will know if there is any conflict of interest and/or kickback being paid.
Property investors have for years been referred to Tax Depreciation providers by Accountants, Property Managers and Real Estate Agents purely on the basis of the fee/commission that they are receiving, at last this will now have to be declared and those reputable and professional companies who wish to be judged and employed solely on the basis if the work will be on an equal footing
Having run TSL Quantity Surveyors for almost ten years I can tell you that our Tax Depreciation growth has been severely hampered by the kickbacks offered by other unprofessional companies as we have always refused to undertake this practice, believing that our work and Professional reputation should speak for itself.
As a client, the option now lies with you, ask the question, why are you making this referral and what's in it for you?
---
About Tracey Lunniss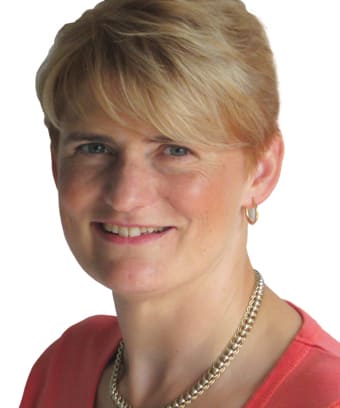 Naomi Findlay started her successful home staging business, SILK Home Staging & Styling, three years ago and is now also the founder of the International Institute of Home Staging (IIHS). IIHS combines her experience in running her own successful home staging business with her awarded expertise in tertiary education.
 
Naomi has received teaching awards from the University of Newcastle and the Australian College of Education and been nominated for a national award with the Australian Teaching and Learning Council. She is also the author of a bestselling book, Ignite Your Property Mojo, in addition to being a regular columnist for realestate.com
Thank you.

Your enquiry has been sent to a local Aussie Mortgage Broker.

We will be in contact with you shortly.
Opps.

error occurred.
Unfortunately Aussie cannot attend to your home loan related enquiry at this stage as you must be a citizen or permanent resident.
Do you need help finding the right loan for your investment?
What Aussie do for you:
Give expert mortgage advice to help you find great investment loan deals
Help you maximise return by lowering financing costs
Save you time and effort by helping with the paperwork

Top Suburbs
Highest annual price growth - click a suburb below to view full profile data:
latest news