Whether you're looking to by an apartment, a unit, a duplex or a freestanding house, a quick renovation can be the key to unlocking access to better quality, higher paying tenants.

Blogger: Helen Collier-Kogtevs, Real Wealth Australia

You don't need to spend a fortune, either. Sometimes, it's the simplest cosmetic renovations – like a coat of paint, some fresh carpet or new lighting fixtures – that can have the biggest impact.
When you're shopping for renovation real estate, it's important to have a vision for what the property could be, rather than what it is. This is where you can lean on your team of experts, such as building and pest inspectors, architects and real estate agents, to work out the most appropriate renovations that will get you "bang for your buck" and suit the demographics of the area.
If you're in the process of establishing your buying rules to help you identify a property with huge renovation potential, keep these 9 golden rules in mind:
1.   Buy at a discount. In a competitive market, aim for 5-10% below market value; in a stagnant market, aim for 20-25%.
2.   Do your due diligence. This will help you to identify growth areas with strong renter appeal.
3.   Don't be afraid of old, ugly properties. Just be sure to buy the worst house in the best street.
4.   Consider your target market. Transform to the tastes of the market, not to your own personal tastes.
5.   Look for low-maintenance, high-impact renovations. Go for properties that need low-cost cosmetic improvements only, not large-scale, expensive structural changes. This means you should avoid adding rooms or installing pools unless it's integral to your strategy.
6.   Buy a moderately priced home. By purchasing an average-sized property that is below the median price in area, you'll appeal to the broadest range of tenants.
7.   Set a renovation budget. Spend less than 10% of the purchase price on renovations.
8.   Maximise your tax benefits. You can get a double bite of the depreciation cherry by getting a chattel valuation before renovating.
9.   Once the renovation is complete, revalue the property (or sell, if it fits with your investment strategy) to realise the new equity.
Until next time, happy investing.
About the Blogger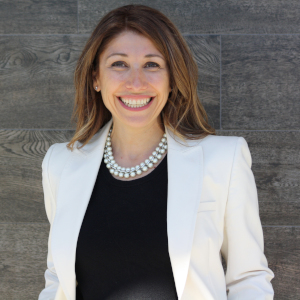 Helen Collier-Kogtevs is the founder of Real Wealth Australia. She is a self-made millionaire who built wealth with her property investment expertise. Over the years she has pioneered Property Mentoring Programs dedicated to helping ordinary Australians to create property portfolios using her disciplined, low risk and systematic approach. She has written several bestselling books, has been interviewed on TV, radio and published in the largest publications in Australia.
Thank you.

Your enquiry has been sent to a local Aussie Mortgage Broker.

We will be in contact with you shortly.
Opps.

error occurred.
Unfortunately Aussie cannot attend to your home loan related enquiry at this stage as you must be a citizen or permanent resident.
Do you need help finding the right loan for your investment?
What Aussie do for you:
Give expert mortgage advice to help you find great investment loan deals
Help you maximise return by lowering financing costs
Save you time and effort by helping with the paperwork

Top Suburbs
Highest annual price growth - click a suburb below to view full profile data:
latest news