Being responsible for your own finances is important, however, you may find that employing the help of finance professionals can help you put your finances to its best possible use.

Blogger: Heidi Armstrong, founder, State Custodians
It can also be extremely beneficial if you have an expert team if you ever run into financial trouble. Take a look at some of the professionals you may want to consider contacting.
Accountant
An accountant is able to provide financial advice whenever you need it. Even if you don't need regular advice, you may find that during certain events throughout your life you may need financial help. For example, if you want to start a business, buy a property, decide to have kids or get divorced. Accountants can help with:
•    Tax and income advice
•    Investment structures
•    Audits
•    Wills and estate planning
Financial Advisor
If you need help juggling your finances or establishing a plan to reach your financial goals, a financial advisor may be able to help. They can help you establish a savings plan for retirement, your children's education or give advice on how to invest your money. One of the benefits of engaging a financial advisor is that you will get personalised advice to suit your income and expenses. They can also provide advice on:
•    Investment strategies
•    Risk analysis
•    Life planning
Lender
A lender with a high level of expertise can be extremely helpful throughout your entire home loan term. In the beginning, a knowledgeable lender will be able to discuss which options would best suit your situation. However, it is important that when you are shopping for a home loan, that you carefully research whether the lender will be able to provide you with the solutions you need both initially and during your home loan term.
Solicitor or lawyer
There are a number of circumstances where you may need the advice from a solicitor such as property transactions, contract fine print, litigation and family and relationship assets.
A solicitor/lawyer can not only complete legally binding documents for you, such as property contracts, but they can also represent you if any problems arise in relation to any assets or investments.
There is a good chance that you may need at least one of these financial professionals during some stage in your life. So, if you are able to plan ahead and choose a company that you know and trust, it will help speed up the process when you do require financial advice.
---
About Heidi Armstrong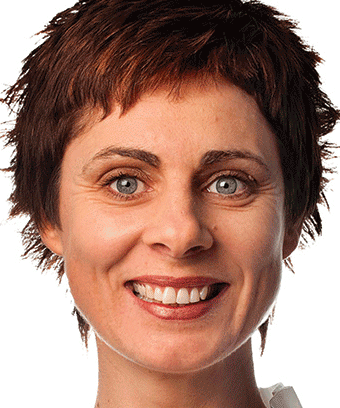 Heidi Armstrong is the founder of State Custodians Mortgage Company. Heidi holds a Law Degree, a Bachelor of Science and a Diploma of Finance and Mortgage Broking Management. An expert in personal finance, securitised lending and the mortgage industry, Heidi is passionate about sharing her invaluable knowledge to educate borrowers. Widely recognised and respected by industry peers, Heidi was awarded the Best Industry Thought Leader at the 2014 Australian Lending Awards.
Thank you.

Your enquiry has been sent to a local Aussie Mortgage Broker.

We will be in contact with you shortly.
Opps.

error occurred.
Unfortunately Aussie cannot attend to your home loan related enquiry at this stage as you must be a citizen or permanent resident.
Do you need help finding the right loan for your investment?
What Aussie do for you:
Give expert mortgage advice to help you find great investment loan deals
Help you maximise return by lowering financing costs
Save you time and effort by helping with the paperwork

Top Suburbs
Highest annual price growth - click a suburb below to view full profile data:
latest news