Investors searching for the next property hotspot this financial year should keep an eye on government spending and new infrastructure.

Blogger: Rory O'Rourke, O'Rourke Realty Investments

The announcement by the WA state government that it will now be spending over $2 billion to build a new rail link to Perth Airport and onto to Forrestfield highlights the importance for PerthPerth, TAS Perth, WA investors to focus on new infrastructure developments during the coming year.
In addition, the decision by the state government to go ahead with a $1 billion-plus stadium at Burswood is another example of why investors needed to focus on new infrastructure spending.
Both these multibillion-dollar projects will have a positive impact on surrounding property values.
For example, the building of the northern suburbs railway boosted property values in suburbs that were close to the new railway stations and I see a similar positive impact on property values that surround the new railway stations needed for the extension of the rail service to Forrestfield.
Other long-term transport infrastructure planned for Perth that should boost property values moving forward include the proposed light rail Metropolitan Area Express (MAX).
The $1 billion MAX project should have a positive impact on the properties which adjoin its route. MAX will run from the Balga TAFE campus south along Alexander Drive and Fitzgerald Street to the CBD and then divert west to the Queen Elizabeth II Medical Centre in Nedlands and east across the causeway.
Apart from new transport projects, major new medical facilities such as the Perth Children's Hospital and the Fiona Stanley Hospital will also have a positive impact on surrounding property values due to the large number of people employed in these new facilities who will either rent or buy a home to be close to their place of work.
Here are some tips for first-time investors considering buying a property during the 2014/2015 financial year:
* Begin your property portfolio by purchasing a well-located property for less than $500,000. Buying a lower priced property will give you good experience while at same time you will not financially overcommitting yourself. You can start by buying a smaller property in a high capital growth suburb such as an older home unit located near the river or close to the beach.
* Consider the land content of the investment property rather than the structure of the home. It is important to remember that land appreciates in value and the buildings depreciate in value. A property which has a land content of more than 75 per cent has a greater chance of appreciating at a higher rate than a property where most of the value of the property is in the building.
* The block size of the property is also important. The larger the block the greater the potential the property has for future subdivision which will significantly increase the value of the property. You should check with the local council to ascertain any future changes to land zoning which might allow the opportunity for higher density homes.
* Consider buying a property where there is a broad range of property owners rather than just investors. For example, if the area has a significant number of owner-occupied homes it means that the potential pool of people wanting to buy your investment property in the future will be much higher than a property that just appeals to investors.
* Always work towards a strategy of buying several investment properties rather than just one or two. Through owning several investment properties, you can create significant amounts of personal wealth. To achieve this outcome, put in place a long-term strategy and stick to it.
About the Blogger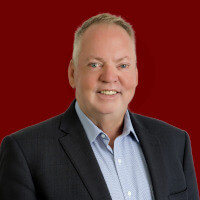 Rory O'Rourke is the principal and licensee of O'Rourke Realty Investments in Perth and has been in the property industry for over 40 years.
Rory is a former Vice President of the International Real Estate Federation (FIABCI) Australian Chapter and was inducted into the International Who's Who of Professionals for 2009/2010.
He has authored three bestselling books Born Free Taxed to Death, I sold 22 homes in one day and It's Time… the Republic of Australia.
These books can be accessed at http://www.orourke.com.au/books.html
Thank you.

Your enquiry has been sent to a local Aussie Mortgage Broker.

We will be in contact with you shortly.
Opps.

error occurred.
Unfortunately Aussie cannot attend to your home loan related enquiry at this stage as you must be a citizen or permanent resident.
Do you need help finding the right loan for your investment?
What Aussie do for you:
Give expert mortgage advice to help you find great investment loan deals
Help you maximise return by lowering financing costs
Save you time and effort by helping with the paperwork

Top Suburbs
Highest annual price growth - click a suburb below to view full profile data:
latest news