Investors constantly have to choose between different property types - and one of the biggest decisions is whether to purchase new or old properties. 
Blogger: Andrew Crossley, Australian Property Advisory Group
New property does have its benefits and downsides. Higher rents and it being more appealing to tenants are a couple of the benefits. New property basically has greater market appeal.
New contains the latest, or newer, technology. The downside is they are more expensive to purchase, an investor will have to pay above median house price/median unit price in the area, and they are getting something smaller for their money.
Newer properties may have issues. They may have been more poorly constructed, as compared to how builders made older houses, but they may also come with a seven-year builder's guarantee.
Existing property allows one to negotiate and, more importantly — if the investor is not time-poor it can be great for increasing the value of the property, rapidly, by improving it.
Existing properties can be cheaper, but can have far less tax benefits. Receiving less rent, due to its lower appeal to as many potential renters, may compound this higher holding cost. There is a greater risk of requiring repairs and maintenance as well.
An older property can be purchased in an established area, which may have more growth than areas with much more new development. Land blocks are often larger as well.
About the Blogger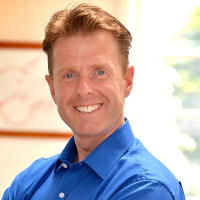 Andrew Crossley is a property investment advisor and property advocate and the founder of Australian Property Advisory Group, specialising in representing the buyer not the seller. He is also the author of the #1 International Amazon Best Seller 'Property Investing Made Simple' comprising of the 7 key tips to reducing property investment risk and create real wealth. (Busybird Publishing, $24.95). For more information visit www.australianpropertyadvisorygroup.com.au. 
Thank you.

Your enquiry has been sent to a local Aussie Mortgage Broker.

We will be in contact with you shortly.
Opps.

error occurred.
Unfortunately Aussie cannot attend to your home loan related enquiry at this stage as you must be a citizen or permanent resident.
Do you need help finding the right loan for your investment?
What Aussie do for you:
Give expert mortgage advice to help you find great investment loan deals
Help you maximise return by lowering financing costs
Save you time and effort by helping with the paperwork

Top Suburbs
Highest annual price growth - click a suburb below to view full profile data:
latest news