Too many people simply 'hope for the best' when it comes to wealth creation and income protection, but over half of Australian families would run out of money after one month of not working.
Blogger: Tatiana Coulter, Monarch Advisory Group & Tradebusters Connect and Academy expert
Buying your first home is a huge milestone, not to mention a big financial commitment. Most people think that their home is their greatest asset, but think again. Your ability to earn an income is your greatest asset. This allows you to buy your home, pay the mortgage, feed the family, send your kids to school and importantly, your income funds your long-term financial and lifestyle goals.
How would you pay for any of this if you couldn't work due to illness or injury? What would happen to your home and your family if you were unable to earn an income? All of your goals and dreams will be severely compromised.
Did you know that over half of Australian families would run out of money after one month of not working?
Let's put all of this in context. The average full-time income in Australia is just under $80,000. The average first home buyer is 31, and the average house price in Sydney is $628,450. This means that the average first home buyer has almost 40 years left in the workforce. Over this time they will earn well over $3,000,000.
If your ability to earn an income was cut short due to illness or injury, and you don't have insurance such as Income Protection, you may have to sell down your assets to fund your lifestyle, dependants and debts, not to mention possible medical costs and rehabilitation costs.
Did you know in 2004 – 2005, nearly 80 per cent of Australians had a long-term medical condition which was expected to last more than six months?
Income Protection will provide up to 80 per cent of your lost income on a monthly basis if you are injured or seriously ill and can't work. Depending on the benefit period, if something serious occurred and you could never go back to work, your Income Protection policy will continue to pay your monthly benefit through until you turn age 70. This provides real comfort knowing that if something happened to you, you will still have a roof over your head.
About the Blogger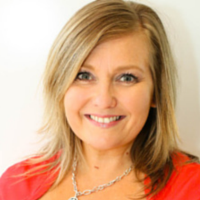 Tatiana Coulter is founder of Monarch Advisory Group, and a Tradebusters Connect and Academy expert. As an asset and income protection specialist, Tatiana helps property-owners, investors and businesses secure the right strategies to protect their wealth and income.

.
Thank you.

Your enquiry has been sent to a local Aussie Mortgage Broker.

We will be in contact with you shortly.
Opps.

error occurred.
Unfortunately Aussie cannot attend to your home loan related enquiry at this stage as you must be a citizen or permanent resident.
Do you need help finding the right loan for your investment?
What Aussie do for you:
Give expert mortgage advice to help you find great investment loan deals
Help you maximise return by lowering financing costs
Save you time and effort by helping with the paperwork

Top Suburbs
Highest annual price growth - click a suburb below to view full profile data:
latest news