Did you watch The Block Glasshouse auction? If you were one of the millions on the edge of your seat on Sunday night, you were probably thinking "What the?"
Blogger: Bernadette Janson, The School of Renovating
While it is hard to take anything about reality TV renovating seriously, putting the celebrity effect aside for the moment there were three very solid lessons to be taken when we shine some perspective on the auction results.
Understand the value of what you are selling
The median unit price in Prahran is $545,000 for a unit and $1177,000 for a house. You don't have to be Einstein to work out that achieving the reserve prices was going to be a challenge. The results of the sale of all the apartments were exceptional however the last three were seen as a tragedy when in reality they were very good prices for the suburb.
Supply and demand
The property market, just like any other market works on supply and demand. If you were to look at any suburb the proportion of sales at the top end would be small compared to overall sales for the year. To list five high-end properties at once is destined to test the market. I guess the hope was that the publicity hype would bring the high-end buyers out of the woodwork and it did.
Dr. Robert B. Cialdini who wrote the Influence: The Psychology of Persuasion quoted scarcity as one of the one of the principles that needs to be present to make a sale. Basically when something is perceived to be in short supply, buyers want it more! This would certainly account for the tremendous sale prices of the first two properties but unfortunately; there just weren't enough buyers with deep enough pockets to maintain the momentum.
Doesn't throw the baby out with the bath water
Let's assume for a minute that the last three properties were sold undervalue. Selling your renovation project below value at auction is not smart – if it is struggling to meet reserve, the other option is to pass the property in. Auctions can be hit and miss, depending on many variables including who turns up on the day. This takes us back to my first point: you must know the value of your property when making the decision to pass it in. Unfortunately is not as simple as knowing the median house price, property prices are influenced by many variables so that two similar houses in the same street can vary significantly in price. The only reliable way to understand the value of your property enough to make that call is through a thorough and systematic research process.
So The Block Glasshouse auction sale result, at 100 per cent clearance rate was not a disaster, but they do highlight how fickle the market can be. Sound research is the only way to equip yourself to make prudent decisions on auction day.
Contact this Blogger Immediately
About the Blogger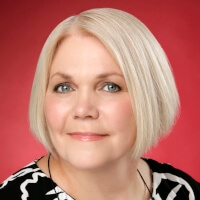 Bernadette Janson is a lover of renovating and the director Of The School of Renovating.
She knows that women get a raw deal with superannuation and the majority are facing a poorly funded retirement, particularly those on the wrong side of forty. The average superannuation payout for an Australian woman is $37,000 which is a fraction of what she makes on just one project.
Her mission is to inspire , motivate and empower women to rise above the statistics and create for themselves a brighter financial future.
Bernadette' passion began as a hobby twenty years ago while raising her four children when she discovered her flair for turning very ordinary houses into stunning family homes that are beautiful both aesthetically and functionally
Bernadette teaches renovating as a powerful and flexibility way to fast tracking your retirement savings while keeping risk to a minimum. To find out how renovating could fast track your retirement visit http://www.TheSchoolOfRenovating.com
Thank you.

Your enquiry has been sent to a local Aussie Mortgage Broker.

We will be in contact with you shortly.
Opps.

error occurred.
Unfortunately Aussie cannot attend to your home loan related enquiry at this stage as you must be a citizen or permanent resident.
Do you need help finding the right loan for your investment?
What Aussie do for you:
Give expert mortgage advice to help you find great investment loan deals
Help you maximise return by lowering financing costs
Save you time and effort by helping with the paperwork

Top Suburbs
Highest annual price growth - click a suburb below to view full profile data:
latest news