PerthPerth, TAS Perth, WA rental vacancy rates have more than doubled since the end of 2012, up from 1.8 per cent to 4.0 per cent during the September 2014 quarter – so landlords need to know how how to keep their property tenanted. 
Blogger: Rory O'Rourke, O'Rourke Realty Investments

Perth rental vacancy rates have more than doubled since the end of 2012 from 1.8 per cent to 4.0 per cent during the September quarter 2014.

These rising vacancy rates had seen median weekly rents for houses in Perth fall by $30 during the past year to $450 as landlords competed against each other to find tenants.

Not only are landlords dropping their rents to find a tenant, but some landlords are not doing sufficient background checks on tenants, so keen are they to let their property.

These desperate landlords tend to have properties that have been poorly maintained or have overpriced rents meaning that they remain vacant for long periods of time.

The reality is that while most tenants are reliable in Perth, there are some people who have a track record of not paying their rent and/or damaging rental properties.

Landlords who lease their properties to these type of tenants are playing 'Russian Roulette' with their homes and they could end up with having to take court action to remove the tenant after they owe a huge amount of money in back rent and leave the property badly damaged. These horror stories about 'tenants from hell' unfortunately are all too often featured on TV current affairs programmes.

Around half of private property investors manage their investment property themselves and  most are prone to being targeted by bad tenants.

Here are my top tips for Perth landlords: 

*Take a realistic approach to setting the rent when a tenant leaves. Perth landlords have been conditioned to increasing rents over the last few years due to very low vacancy rates. However, in the current rental market, landlords may have to take the hard decision to reduce rents to a level that attracts a quality tenant.
* If a tenant offers you above asking rent in the current market, then be exceptionally wary. It means that these tenants have difficulties securing a rental property and there is a strong likelihood they may have caused problems for a previous landlord.

* Check all references: Often the referees are not genuine. Tenants can try and pretend that a friend is a private landlord with whom they previously rented. Obviously the friend gives them an excellent reference and real situations are covered up.
*If you can't find a suitable tenant, then use the services of a professional property management company. They generally have a data base of screened applicants. In addition, their services are tax deductible for investors. 
* If you do find a tenant then make sure you correctly complete the Lease Agreement. For example, an owner can go to court to enforce the lease agreement and recover funds from the tenant, but finds one of the clauses has not been initialled by one of the tenants and the owner loses the court case. 
About the Blogger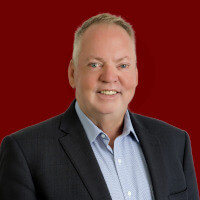 Rory O'Rourke is the principal and licensee of O'Rourke Realty Investments in Perth and has been in the property industry for over 40 years.
Rory is a former Vice President of the International Real Estate Federation (FIABCI) Australian Chapter and was inducted into the International Who's Who of Professionals for 2009/2010.
He has authored three bestselling books Born Free Taxed to Death, I sold 22 homes in one day and It's Time… the Republic of Australia.
These books can be accessed at http://www.orourke.com.au/books.html
Thank you.

Your enquiry has been sent to a local Aussie Mortgage Broker.

We will be in contact with you shortly.
Opps.

error occurred.
Unfortunately Aussie cannot attend to your home loan related enquiry at this stage as you must be a citizen or permanent resident.
Do you need help finding the right loan for your investment?
What Aussie do for you:
Give expert mortgage advice to help you find great investment loan deals
Help you maximise return by lowering financing costs
Save you time and effort by helping with the paperwork

Top Suburbs
Highest annual price growth - click a suburb below to view full profile data:
latest news