Many property investors choose the wrong property management company - so here's how to get it right. 

Blogger: Rory O'Rourke, O'Rourke Realty Investments

Selecting a property management company to manage your investment property is one of the key decisions you will ever make as an investor. Many investors make the mistake of basing their decision on a person, rather than on the management company and in an industry where staff turnover is endemic, the basis for their decision-making may well have left the company in a short space of time.
Most property investors have three basic needs from a property management company: -
1. To have a secure income stream enabling them to meet their financial commitments of ownership;
2. To be kept informed of any matter that may affect either the amount or the timeliness of that income stream; and
3. The peace of mind in knowing that their investment is secure, being well maintained and is increasing in value
Choosing an inferior property management company can result in failings in these key responsibilities and in turn create major financial problems for the investor.
There are a number of important questions you should ask any property management company before making a decision on who will manage your investment property.
1. How many properties does your company manage in the local area?
2. How will you market my investment property to prospective tenants?
3. What is the vacancy rate of the properties you manage?
4. What evidence can you provide that will demonstrate the quality of your services and experience of staff?
5. Who will be responsible for managing my property and what is their experience?
6. What arrangements are made to manage my property when that person is away ill or on annual leave?
7. Please detail all fees you propose to charge me.
8. Please detail all of the services you provide. Can you assist me in obtaining landlords protection insurance cover?
9. What kind of checks do you undertake when determining the suitability of a tenant?
10. Will you provide me with property inspection reports and if so, how often will I receive them.
By asking these questions a property investor can readily gauge the extent and cost of the service to be provided and the company's ability to deliver that service.
About the Blogger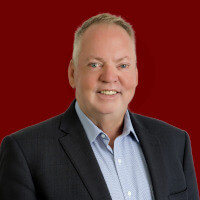 Rory O'Rourke is the principal and licensee of O'Rourke Realty Investments in Perth and has been in the property industry for over 40 years.
Rory is a former Vice President of the International Real Estate Federation (FIABCI) Australian Chapter and was inducted into the International Who's Who of Professionals for 2009/2010.
He has authored three bestselling books Born Free Taxed to Death, I sold 22 homes in one day and It's Time… the Republic of Australia.
These books can be accessed at http://www.orourke.com.au/books.html
Thank you.

Your enquiry has been sent to a local Aussie Mortgage Broker.

We will be in contact with you shortly.
Opps.

error occurred.
Unfortunately Aussie cannot attend to your home loan related enquiry at this stage as you must be a citizen or permanent resident.
Do you need help finding the right loan for your investment?
What Aussie do for you:
Give expert mortgage advice to help you find great investment loan deals
Help you maximise return by lowering financing costs
Save you time and effort by helping with the paperwork

Top Suburbs
Highest annual price growth - click a suburb below to view full profile data:
latest news