Statistics show that more than 70 per cent of property investors own just one investment property. Here are seven steps to set yourself apart from the average investor and help you build a multimillion-dollar portfolio.

Blogger: Damian Collins, managing director, Momentum Wealth
Many investors don't understand the essential seven steps they need to follow in order to buck the trend and build a massive property portfolio.
In this article series I will explain these seven easy steps, which any property investor can follow.
In my previous article I discussed step one for building a massive property portfolio – the importance of creating a personal property wealth plan.
In this column I will explain why it's crucial to adequately organise and structure your finances and loans.
Step 2 – Finance strategy
On the surface it seems like an obvious requirement, but the more you research your financing and mortgage options, the more complex it becomes.
In this step you'll have to engage the services of a lender, which is usually either a banking institution direct or a lender through a mortgage broking firm.
As a property investor, to ensure you structure your finances adequately, it pays to engage a broker that specialises in property investment. Many brokers who don't understand property investor financing will make simple mistakes, such as cross collateralisation.
A broker that specialises in property investment will be able to find you a loan that is suitable to your circumstances, as well as a loan that will help you to achieve your goals set out in your property investment plan (as outlined in step one). They will be thinking ahead to future properties, not just what you are purchasing now.
Utilising a broker will also allow you to choose from dozens of lenders and hundreds of products, compared to a single banking institution that offers a much more limited number of products.
Furthermore, just because you use one lender and one product for your first investment property doesn't necessarily mean you'll use the same for successive property purchases.
A broker will provide product flexibility initially and throughout your entire property investment journey.
Once you have chosen your broker, they should complete a review of your current financial structure and create a finance strategy that is in line with your property investment plan.
Make sure you choose an advice-driven broker with great testimonials from previous clients.
The right lending advice and loan products can save you thousands of dollars, while the wrong loan can significantly hamper your property investment plans.
Although the interest rate you pay on your loan is important, there are also other key considerations you need to be aware of, including offset accounts and flexibility to access equity in your properties.
A good broker will take the time to explain the differences between various products and recommend the loans that are best suited to your circumstances to help you build your property portfolio.
The difference between a great broker and an average one can mean a substantial difference in the number of properties you can purchase – so choose wisely.
In my next column, I will explain step three of how to build a massive property portfolio – property acquisition.
About the Blogger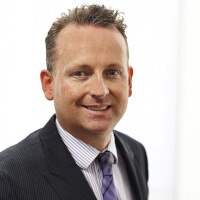 Damian Collins is the founder and managing director of Momentum Wealth, a Perth-based property investment consultancy that specialises in building the long-term wealth of its clients by assisting in the strategic planning, financing, acquisition, development and management of their investment properties.
Thank you.

Your enquiry has been sent to a local Aussie Mortgage Broker.

We will be in contact with you shortly.
Opps.

error occurred.
Unfortunately Aussie cannot attend to your home loan related enquiry at this stage as you must be a citizen or permanent resident.
Do you need help finding the right loan for your investment?
What Aussie do for you:
Give expert mortgage advice to help you find great investment loan deals
Help you maximise return by lowering financing costs
Save you time and effort by helping with the paperwork

Top Suburbs
Highest annual price growth - click a suburb below to view full profile data: