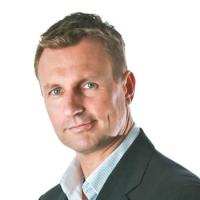 Determining what you should actually pay for a property is one of the biggest challenges of investing. Here are four tips to help you determine what it's really worth.
 Blogger:  Tony Coughran, VFM Property Advisory 
Understanding the value of a property can be your most important negotiation tool when buying. In November last year, the Queensland government abolished price guides on auction properties in an effort to stamp out underquoting. Outside of Queensland, many buyers are feeling frustrated, missing out on properties that sell far above quoted price guides.
Most buyers only ever buy one or two properties in a lifetime.
As a certified practising valuer, I know that determining what a property is worth can be a difficult task even for the most seasoned professional.
Failure to do the proper due diligence, will leave buyers either missing out or seriously overpaying for a property that will take years to achieve a return on investment.
Here are my tips for determining what a property is worth:
1. Know the neighbourhood
Make sure you narrow your property search to three suburbs. By limiting your search, you will be better able to understand the suburb, planned infrastructure and better streets.
2. Don't compare asking prices
Don't compare private treaty asking prices in the area. Only compare factual sales data. Make sure you are comparing like-for-like houses and personally view the homes that have recently sold.
3. Value the property as it is today
Make sure you value the property in the current market, not what it might be worth in the future. Many people overpay for property by factoring in the unrealised returns based on possible renovations or capital growth. This only eats into your profits.
4. Consider qualified advice
How qualified is the advice you're listening to? Don't just talk to your local real estate agent, consider engaging a professional to conduct a fair market valuation. 
These are very different to your local real estate's CMA which is just a computer generated report estimating what a property could possibly fetch based on historical sales data.
Understanding what a property is worth can be your most powerful negotiation tool when buying property. Don't miss out or regret poor judgement simply because you weren't informed.
Contact this Blogger Immediately
About the Blogger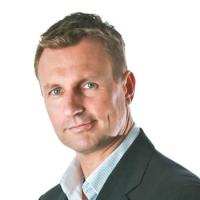 Tony Coughran is an experienced valuer, tactical negotiator and respected property advisor with leading Gold Coast buyer's agency VFM Property Advisory. A Certified Practising Valuer, Tony has been valuing Gold Coast property for the past 15 years.
More from this writer
Thank you.

Your enquiry has been sent to a local Aussie Mortgage Broker.

We will be in contact with you shortly.
Opps.

error occurred.
Unfortunately Aussie cannot attend to your home loan related enquiry at this stage as you must be a citizen or permanent resident.
Do you need help finding the right loan for your investment?
What Aussie do for you:
Give expert mortgage advice to help you find great investment loan deals
Help you maximise return by lowering financing costs
Save you time and effort by helping with the paperwork

Top Suburbs
Highest annual price growth - click a suburb below to view full profile data: