The Perth market will continue to perform in the new financial year if you know where to buy.

Blogger: Rory O'Rourke, O'Rourke Realty Investments

Spending on new infrastructure will drive property prices in Perth's hotspots over the coming financial year.
While the overall market is expected to remain subdued, I believe there are several areas that will achieve double-digit capital growth as has been the case over the current financial year.
One way of identifying hotspots is to follow where highly successful property development companies are investing or planning to invest. These companies historically have the resources to undertake detailed research to determine future areas of strong housing demand.
For example, the highly regarded FINBAR property development company is now investing very heavily in the South Perth foreshore area. They have just gained approval for a $380 million apartment tower, just one of several developments in the area around Mends Street.
A similar trend is happening in the Scarborough foreshore area, with leading developers taking advantage of more than $50 million in new government investment to upgrade the area as well as taking advantage of more relaxed higher-density zoning.
Developers have also been active in the central-Midland area and this is expected to accelerate with the federal government just announcing funding for a new medical school for doctors as part of the local Curtin University.
Forrestfield is also likely to be targeted by developers, with the government still planning to proceed with the $2 billion Forrestfield-Airport rail link. It is expected that the 250 hectares around the proposed Forrestfield terminus will become a development hotspot, with high-density residential and commercial projects as well as a new shopping centre.
The central business area of Clarkson surrounding the train station is also being targeted by apartment developers and this in turn will have a positive impact on surrounding property values.
Astute investors should focus on areas where highly successful developers plan to invest, then get in early by purchasing older stock in the areas that have the potential for price rises once new developments are completed.
For example, in Scarborough there is still a good range of investment properties in the area priced below $500,000 that offer investors good rates of rental return.
Similarly, in South Perth you can also buy older one- and two-bedroom apartments for under $500,000.
The central Midland area has also a wide range of affordable housing opportunities, as has Forrestfield.
TOP 10 SUBURBS FOR THE 2015/2016 FINANCIAL YEAR
Forrestfield
Scarborough
Midland
South Perth
Kewdale
Northbridge
Clarkson
Kwinana
Spearwood
Wandi
View the top Perth suburbs for 2013.
View the top Perth suburbs for 2014. 
To discover the current investment potential of Western Australian suburbs, you can search our Best Suburbs hub, or browse Western Australian suburbs.
Read more:
How subdividing can double your money 
Buying direct residential property using your superannuation 
Property investment: A full-time job?
How to avoid property spruikers and dodgy advice 
About the Blogger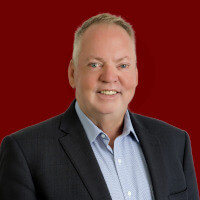 Rory O'Rourke is the principal and licensee of O'Rourke Realty Investments in Perth and has been in the property industry for over 40 years.
Rory is a former Vice President of the International Real Estate Federation (FIABCI) Australian Chapter and was inducted into the International Who's Who of Professionals for 2009/2010.
He has authored three bestselling books Born Free Taxed to Death, I sold 22 homes in one day and It's Time… the Republic of Australia.
These books can be accessed at http://www.orourke.com.au/books.html
Thank you.

Your enquiry has been sent to a local Aussie Mortgage Broker.

We will be in contact with you shortly.
Opps.

error occurred.
Unfortunately Aussie cannot attend to your home loan related enquiry at this stage as you must be a citizen or permanent resident.
Do you need help finding the right loan for your investment?
What Aussie do for you:
Give expert mortgage advice to help you find great investment loan deals
Help you maximise return by lowering financing costs
Save you time and effort by helping with the paperwork

Top Suburbs
Highest annual price growth - click a suburb below to view full profile data:
latest news