With more Australians looking to take control of their financial future, self-managed super funds are growing in popularity - but what do you need to know before you start investing? 
Blogger: Rosario Carbajal, principal financial adviser, Smart Financial Advice 
According to the Australian Tax Office (ATO) there were 545,334 SMSFs by the end of December 2014 with 6,789 of such funds opened in just the month alone.
Whereas Self-Managed Super Funds or SMSFs can be an ideal superannuation structure, they may pose some risk depending on your situation.
Here is a rundown of the risks you should consider when investing in such financial structures.
1. Insurance cover in rollover
Certain insurances that may have been part of your standard superfund may not rollover into an SMSF. Rolling over a super into an SMSF closes up your standard superfund. Since the cover is not transferable, insurance may need to be applied for again and depending on health it may not be available. As much as possible, talk to an experienced Financial Planner who can help you secure insurance and manage your investments.
2. Improper trustee structure
Setting up a proper trustee structure for your super fund is crucial for investing and lending in real estate. Lenders are particular about trustee structures requiring applicants to adhere to such regulations before they can get a loan.
You have two options: a corporate trustee or an individual trustee. Under individual trustee, each member becomes an SMSF trustee. Under corporate, the company acts as the trustee for the fund while the members become directors. You have to decide thoroughly on what trustee structure you will set up.
3. Supers that have gone dormant
Dormant means inactivity and something you do not want your investments to head to. You have to make sure that SMSFs work for you otherwise letting them sit around brings you no value. Strive for profit and not just maintenance.
You can choose to self-manage your SMSF but inexperience and lack of knowledge could only put you at risk. A better way to handle SMSFs is to choose a reliable, professional, knowledgeable, and experienced financial planner to evaluate your situation and offer suitable advice and options for services. 
Contact this Blogger Immediately
About the Blogger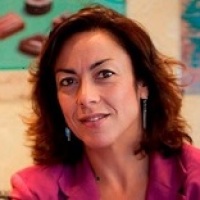 Rosario Carbajal, is the Principal Financial Adviser of Smart Financial Advice and also a Tradebusters Connect Top 3 Local Business Pick. Based in Sydney's Hills District Rosario has been in the financial planning industry for over 10 years and is accredited with AMP Financial planning for 7 years.
"We help our clients plan their future wealth and retirement. A particular specialty of our business is establishing Self-Managed Super Funds (SMSFs). This is an exciting area allowing clients to purchase property through their SMSF. We work with our clients to put them in strong positions to move forward and achieve their financial goals".
Thank you.

Your enquiry has been sent to a local Aussie Mortgage Broker.

We will be in contact with you shortly.
Opps.

error occurred.
Unfortunately Aussie cannot attend to your home loan related enquiry at this stage as you must be a citizen or permanent resident.
Do you need help finding the right loan for your investment?
What Aussie do for you:
Give expert mortgage advice to help you find great investment loan deals
Help you maximise return by lowering financing costs
Save you time and effort by helping with the paperwork

Top Suburbs
Highest annual price growth - click a suburb below to view full profile data: