TV renovation shows are encouraging more and more Australians to consider the benefits of renovating and selling for a quick profit. Could you actually pull it off?
Blogger: Cate Bakos, director, Cate Bakos Property 
In the wake of the recent prizes on The Block, combined with super-low interest rates, our Australian property obsession and renovation-rescue shows dominating our mainstream television, it should come as little surprise to find that many aspiring buyers are embarking on a "renovate and flip" strategy.
While the professional renovator job title has an exciting ring to it, so many people get it wrong; not necessarily because they aren't great renovators, but because they haven't run ALL of the numbers.

Can everyday investors replicate exciting profits akin to The Block contestants' windfalls? The simple answer is, NO. It is very hard for inexperienced investors to make a short-term profit from 'renovate-and-flip' projects for the following reasons:
1. Stamp duty. Adding about 5 per cent to the base cost means the investor needs to ensure that not only have they added more value than the cost of the materials and labour, but that they exceed that figure by an additional 5 per cent to counteract government land stamp duty.
2. Holding costs. Even at 4.3 per cent per annum interest rates, the costs of holding any vacant asset needs to be calculated over the period of time during the renovation, throughout the marketing/sales campaign then the time until settlement.
3. Tax. Capital gains tax on an investment property must be considered. Rates vary based on taxable income and whether the asset is held for less than, or greater than, 12 months.
4. Things not going to plan. Let's face it; from project overruns, mistakes, tradies who don't turn up for work, late deliveries, bad weather and so on, a contingency for the associated costs of these possibilities needs to be factored in.
5. The cost of the investor's time. Many investors scope out a project and forget to put a value on their own time. If they are taking time off from their normal dollar-producing work, they need to count this hourly rate and pay themselves.
6. Agents' selling costs. Anticipating fees between 1.1 and 2.5 per cent and factoring in marketing fees around $3,000-$10,000 is sensible for any investor.
Renovators can indeed make profits, but the true question is whether time in a rising market is the active ingredient or whether a clever renovation can net a profit beyond the renovator's normal income stream.
Without an experienced builder or tradesperson on the team, it is very challenging for a regular investor to generate a profit from a short-term buy-renovate-sell project when each of the above six elements is considered.
About the Blogger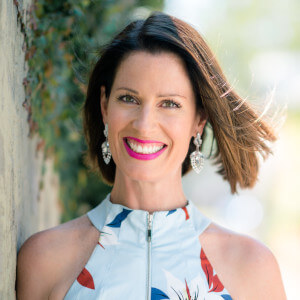 Cate Bakos left a career in chemistry to go into the property industry back in 2003. Her experience as a listing agent and mortgage broker put her in good stead to work with buyers and to shape investor experiences.
In 2013 Cate was a finalist for the Telstra Business Woman of the Year and a finalist for the REIV Buyer's Agent of the Year
Cate left her former employer and directorship in 2014 to launch Cate Bakos Property; a boutique Victorian based Buyers Advocacy business catering to her loyal clients. To find out more about Cate Bakos Property, visit www.catebakos.com.au
Thank you.

Your enquiry has been sent to a local Aussie Mortgage Broker.

We will be in contact with you shortly.
Opps.

error occurred.
Unfortunately Aussie cannot attend to your home loan related enquiry at this stage as you must be a citizen or permanent resident.
Do you need help finding the right loan for your investment?
What Aussie do for you:
Give expert mortgage advice to help you find great investment loan deals
Help you maximise return by lowering financing costs
Save you time and effort by helping with the paperwork

Top Suburbs
Highest annual price growth - click a suburb below to view full profile data:
latest news