The busiest time for property sales is finally under way and here's what you should expect from the coming months.
Blogger: Nick Viner, principal, Buyer's Domain
There are three key points you can count on this spring: 
1. Fewer investors
The Australian Prudential Regulation Authority (APRA) has put pressure on lenders and financial institutions to cut the discounts available on investment loans, while also changing the loan to value ratios and requiring larger deposits.
At the same time, Sydney's strong capital gains and weak rental growth have forced rental yields down. The average rental yield on a house in Sydney fell to a weak 3.3% in June. Investors have started chasing higher returns elsewhere.
2. More home buyers
While affordability will continue to be an issue, first home buyers should benefit from subdued investor demand, particularly in areas where there is an availability of cheap apartments.
On the other hand, young families are going to face intense competition from cashed up downsizers within approximately five to seven kilometres of the Sydney CBD.
3. More of the same
Auction clearance rates have dipped over the past month and the market is changing as outlined above. However, it may be wishful thinking to interpret this as the start of a downturn.
The ongoing low interest rates and strengthening demand from home buyers is likely to lead to "reasonably solid price growth" this spring, according to Shane Oliver, chief economist for AMP.
Read more: 
Off-the-plan investors in for a shock 
Exclusive: The 6 week property transformation 
4 things to consider before turning your home into an investment 
Most active housing markets revealed 
Exclusive series: The 6 week property transformation - episode 1 
About the Blogger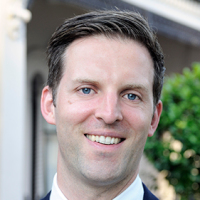 With over 10 years experience as a property lawyer, Nick identified an increasing need to assist home buyers and investors to find their dream properties and achieve their real estate goals. Through his attention to detail, passion for real estate and focus on delivering exceptional service, Nick is dedicated to ensure that you obtain the highest quality of real estate advice.
A licensed buyers agent and an expert in Sydney real estate, Nick understands the time constraints, financial pressures and specific concerns faced by those searching for residential properties.
Thank you.

Your enquiry has been sent to a local Aussie Mortgage Broker.

We will be in contact with you shortly.
Opps.

error occurred.
Unfortunately Aussie cannot attend to your home loan related enquiry at this stage as you must be a citizen or permanent resident.
Do you need help finding the right loan for your investment?
What Aussie do for you:
Give expert mortgage advice to help you find great investment loan deals
Help you maximise return by lowering financing costs
Save you time and effort by helping with the paperwork

Top Suburbs
Highest annual price growth - click a suburb below to view full profile data:
latest news