Anyone can start building a property portfolio, but not everyone knows how to keep getting the best out of it.
Blogger: Chris Gray, CEO, Your Empire 
It's often hard knowing where to start building a property portfolio. But once you get started, how do you know if you are on the right track?
Building a property portfolio can be a lifetime's work, so it is essential that you know it's performing the best it possibly can as it grows. When I started, I had an initial $35,000 deposit and, with some helpful advice, I have turned it into an extensive property portfolio that allows me to keep investing and enjoying the lifestyle benefits. 
Here are my top tips on having a property portfolio that's working as hard as possible for you.
1. Know your options 
I always tell people to hold off physically looking at properties until they have a clear idea of what they want to buy. The first step in the investment process is to really understand what, where and when you should be buying. Are you investing for positive cash flow or capital gain? Should you buy a house or a unit? New or second hand?
You may find that what you think you want is the opposite of what you really need. Do some research: read books, invest in seminars and speak to as many people you can to help establish your needs. Then compare the pros and cons of each option. This will take time, but researching thoroughly first is better than making a poor investment purchase and not realising a return for five to 10 years.
2. Look beyond your doorstep
Investing on your backdoor is often a safe option as you're more likely to understand what's in demand and what properties could offer value. But it's a good idea to look elsewhere if you don't live in a great area for rental yields or capital growth.
Looking further afield can allow you to target better areas, or diversify your portfolio. Be careful though: it's much more challenging to gain an understanding of property markets interstate and overseas, so do thorough research and consider getting expert advice.
3. Do thorough research
The key to making above-average profits in property is more research: to become an expert in the area you're buying in and the types of properties you're investing in. For most us that means hitting the streets and comparing literally hundreds of properties.
Building a good relationship with agents and property managers will give you inside knowledge on what rents well and what could be a good buy.
4. Work out the risks and rewards
There's no one-size-fits-all strategy. I recommend you work out the pros and cons of your strategy and then see what you can do to reduce your risks and increase your profits.
Make sure you're fully insured and have plenty of cash buffer. Renovating will also help to increase the property's equity and attractiveness to potential tenants.
5. Get expert help
Learning from an expert is always quicker and cheaper than learning from your own experience, so invest some time and money into double checking your strategy, the numbers and what properties you are after.
If you're serious about wanting an outstanding property portfolio, surround yourself with your own team of experts: accountants, financial planners, property valuers, building inspectors, strata inspectors, builders, and maybe even a buyers' agent.
Read more: 
EXCLUSIVE: The 6 week property transformation - episode 3 
What type of investment property should I be buying? 
How to master the buy-and-hold strategy 
7 reasons you should be investing in Australian property 
Exclusive series: The 6 week property transformation - episode 2.2 
Exclusive series: The 6 week property transformation - episode 2
About the Blogger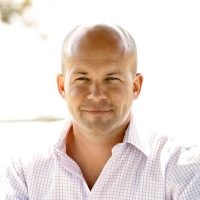 Chris Gray is one of Australia's leading independent property experts, hosting "Your Property Empire" on Sky News Business Channel, and previously the Financial Judge on Channel 10's The Renovators and the Property Expert on Channel 9?s MyHome TV .
Chris' knowledge comes from being a qualified accountant, mortgage broker and buyers agent, but more importantly from having personally invested in property from the age of 22 and having semi-retired from the age of 31.
He is the founder and CEO of "Your Empire", a specialist property buyers agency which builds property portfolios for time-poor people – searching, negotiating, renovating and managing property on their behalf, providing an insight into market conditions and buyer and seller sentiment.
Thank you.

Your enquiry has been sent to a local Aussie Mortgage Broker.

We will be in contact with you shortly.
Opps.

error occurred.
Unfortunately Aussie cannot attend to your home loan related enquiry at this stage as you must be a citizen or permanent resident.
Do you need help finding the right loan for your investment?
What Aussie do for you:
Give expert mortgage advice to help you find great investment loan deals
Help you maximise return by lowering financing costs
Save you time and effort by helping with the paperwork

Top Suburbs
Highest annual price growth - click a suburb below to view full profile data:
latest news