When it comes to flipping property, design aspects should be top of mind, as they're an absolutely essential part of luring potential buyers.
Blogger: Naomi Findlay, founder, International Institute of Home Staging 
Read on for my top tips that will see you maximise your return on investment.
1. Extra rooms
If by changing the floor plan, you can add an extra bathroom or bedroom. This will make the house more liveable and add value too. Conversely, if after renovation you are left with the same number of rooms simply reconfigured, the changes probably weren't worth making.
It's a pretty simple equation – more rooms equal a higher sale price.
2. Heart of the home
For many people, the kitchen is the most important room in the home. But if you can't afford a complete overhaul, consider remodelling the existing one.
You could replace the cupboard fronts with more modern finishes, modernise old tiles with a glass splashback or replace the handles with more contemporary iterations.
Look at ways of improving the inside of the cupboards too – whether that's by installing pull-out baskets, or rotating shelves, small changes can have a big impact on the overall design, usability and appeal for a future buyer.
3. The great outdoors
Don't get so caught up inside that you neglect your property's alfresco areas. Apart from obvious things, like tidying the garden and replacing neglected plants with newbies, there are plenty of other ways to maximise your garden's potential, from a design perspective.
Bright cushions, interesting pots, a water feature and outdoor furniture all help in setting the mood for the buyer. You want prospective purchasers to imagine long, lazy lunches with friends in your outdoor rooms – this sort of emotional response is often a pathway to purchase.
4. Ceiling heights
If you are keen to open up a space, by removing a wall between two adjoining rooms, you must first check your ceiling heights. You could hit a serious stumbling block if there is a two-foot difference between the two ceilings.
5. Paint
When in doubt, keep your paint colours neutral, in order to capture the attention of the most number of buyers. Strong colours are divisive and thus should be used sparingly. White is always fail-safe but with hundreds of shades available, the choice can be overwhelming. Off-white is a much safer alternative to some of the starker alternatives that can evoke a hostile vibe.
6. Street appeal
The value of a property's street appeal should never be understated. The front of your house provides the first and, to some extent, the last impression, as potential buyers drive away.
From mulching the garden beds to placing potted plants either side of the front door and a fresh lick of paint, there are myriad ways to increase your property's kerbside appeal.
On the painting front, you don't necessarily have to paint every surface – simply painting an accent area, like the front door and trim in a bold hue, is a fun way to increase the property's frontage
Also, don't forget to refresh or replace the mailbox – it's an often overlooked but important part of the front of the home.
Read more:
3 big risks to your positively geared strategy 
EXCLUSIVE: The 6 week property transformation - episode 5
7 steps to building a massive property portfolio: Part 7
Is a renovate-and-flip project right for you? 
About the Blogger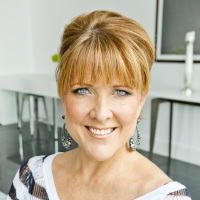 Naomi Findlay started her successful home staging business, SILK Home Staging & Styling, three years ago and is now also the founder of the International Institute of Home Staging (IIHS). IIHS combines her experience in running her own successful home staging business with her awarded expertise in tertiary education.

Naomi has received teaching awards from the University of Newcastle and the Australian College of Education and been nominated for a national award with the Australian Teaching and Learning Council. She is also the author of a bestselling book, Ignite Your Property Mojo, in addition to being a regular columnist for realestate.com
More from this writer
Thank you.

Your enquiry has been sent to a local Aussie Mortgage Broker.

We will be in contact with you shortly.
Opps.

error occurred.
Unfortunately Aussie cannot attend to your home loan related enquiry at this stage as you must be a citizen or permanent resident.
Do you need help finding the right loan for your investment?
What Aussie do for you:
Give expert mortgage advice to help you find great investment loan deals
Help you maximise return by lowering financing costs
Save you time and effort by helping with the paperwork

Top Suburbs
Highest annual price growth - click a suburb below to view full profile data:
latest news