Property investors looking for a good buy in a capital city should now consider the PerthPerth, TAS Perth, WA market.
Blogger: Rory O'Rourke, principal, O'Rourke Realty Investments
Property sellers in Perth are now offering some of the biggest discounts in Australia as underlined by the latest CoreLogic figures.
CoreLogic figures for the year end September 2015 show the average discount off listed house prices in Perth was 6.2 per cent and seven per cent for units.
This discount for houses was the second highest in Australia next to Darwin at seven per cent, and much higher than the boom capital cities of Sydney (four per cent) and Melbourne (4.3 per cent).
However, in terms of discounts for units, Perth is now the best capital city to secure a bargain with the average discount of seven per cent, which is now the highest in Australia, with Darwin holding second place at 6.7 per cent. In comparison, the average discount off the listed price for a unit in Sydney stood at just 3.9 per cent.
This price discounting in Perth has seen the median house price drop by 3.8 per cent over the past year, and prices are still under pressure.
A key part of buying prime real estate is all about timing. Most first-time investors make the mistake of buying at the top of the market based on publicity hype with headlines saying 'buy, buy, buy,' rather than at the bottom of the market when everyone is saying not to buy.
It is also important to consider that ongoing publicity about the downturn in the resources boom in WA ignores the fact that the state still has a diversified economy with other sectors now performing strongly, such as agriculture.
It is only a question of time before consumer sentiment improves and the property market in Perth rebounds.
Based on my experience in the property market for over 40 years, I believe now is a great time to buy an investment property in Perth because it is a bargain hunter's paradise.
Currently, there are great bargains to be had in the apartment market due to an oversupply in some areas because of overbuilding by developers.
If you buy an apartment in a good location in Perth at a heavily discounted price, then you will secure a great property investment moving forward.
Over the years I have purchased a number of apartments for investment purposes in Perth, and below I have highlighted some of the important lessons I have learnt from this experience:
Tips for buying an apartment for investment purposes:
Choose an apartment that is close to key lifestyle attractions such as the beach, cafes, theatres and transport facilities.
Check the exact internal floor space of the apartment. The price of the apartment should be measured in the cost per square metre and this will give you a good comparison to similar apartments in the same area.
Before purchasing an apartment, check the average weekly rent for a similar apartment in the same location. This will give you an indication of future rental returns.
Check the quarterly strata fees and if there are any plans to upgrade the complex.
Check how many apartments in the complex are owner-occupiers. Owner-occupiers tend to take a much more active interest in the upkeep of the complex. If more than 50 per cent of the apartments are owned by owner-occupiers, then the complex should be well maintained.
The views that the apartment can offer is important. If you are buying an apartment with good views, check that nothing in the future will interfere with these views, i.e. the construction of a new building in front of your apartment.
Parking is also important when buying an apartment. Check that your apartment has a dedicated car bay and the ownership structure of car bays in the complex.
One-bedroom apartments as opposed to two and three-bedroom apartments are popular, because more people are tending to live alone.
Remember that if you are buying an older apartment for renovation purposes, you may have to obtain approval from the other owners for certain improvements, i.e. the installation of air conditioning.
Read more: 
Australian property due for dramatic decline 
Owner-occupiers to share investor pain 
Exclusive series: The 6 week property transformation - episode 6 
Real estate shake-up confirmed
5 riskiest property investment mistakes 
About the Blogger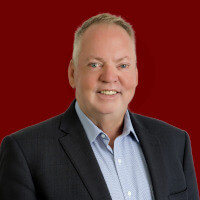 Rory O'Rourke is the principal and licensee of O'Rourke Realty Investments in Perth and has been in the property industry for over 40 years.
Rory is a former Vice President of the International Real Estate Federation (FIABCI) Australian Chapter and was inducted into the International Who's Who of Professionals for 2009/2010.
He has authored three bestselling books Born Free Taxed to Death, I sold 22 homes in one day and It's Time… the Republic of Australia.
These books can be accessed at http://www.orourke.com.au/books.html
Thank you.

Your enquiry has been sent to a local Aussie Mortgage Broker.

We will be in contact with you shortly.
Opps.

error occurred.
Unfortunately Aussie cannot attend to your home loan related enquiry at this stage as you must be a citizen or permanent resident.
Do you need help finding the right loan for your investment?
What Aussie do for you:
Give expert mortgage advice to help you find great investment loan deals
Help you maximise return by lowering financing costs
Save you time and effort by helping with the paperwork

Top Suburbs
Highest annual price growth - click a suburb below to view full profile data:
latest news