Compared with the eastern states, there is an interesting set of events occurring in the PerthPerth, TAS Perth, WA property market.
Blogger: Peter Gianoli, general manager, Investor Assist
Recently it was announced the median house price in Sydney had cracked the $1 million milestone for the first time in history, meaning the cost of the average home is now on par with London and not far behind New York. The median house price in Sydney has jumped more than $200,000 in the past 12 months, which is a whopping increase by anyone's standards.
The 8.4 per cent jump over the June quarter to $1,000,616 is the highest rate of growth since the late 1980s. A record 62 per cent of the housing market loan share is now to investors, which is surprising as it would take the average person more than a decade to save a 20 per cent deposit if they did not have any other capital or equity available to fund the investment.
On the flipside, the news from the west is that the Perth property market is trending in the opposite direction. Property prices and rentals are easing and Perth's median house price dropped by $20,000 in the June quarter from $550,000 to $530,000. This is a fall of 3.6 per cent, the largest drop in two years.
The same trend is occurring for units and apartments in the Perth property market, which saw the median drop from $440,000 to $420,000 in the June quarter. This means the property market in Perth is now providing plenty of opportunities for buyers.
Let's look at a quick example.
If you are an investor in Sydney (and somehow managed to find the $100,000-plus you would need for a deposit) but have struggled to find the right investment property over the past few months, your delay could have proven very costly – $75,000 more costly – which is a pretty hefty sum.
That's right. By dragging your heels for the past three months, it means you now have to find on average approximately $75,000 more for a comparable property in Sydney than you did just three months ago.
On the other hand, buyers on the west coast are finding plenty more value for money in the Perth property market. A similar delay would have saved an investor $20,000 compared to investing in the March quarter, and investors who have had their eye on a property that is just outside of their budget are now finding it is closer within reach.
For Perth investors holding an investment property, a small drop in the median house price is nothing to be worried about over the longer term, and the current climate might provide a timely opportunity to expand your portfolio. Strike while the iron is hot – meaning while prices are more affordable and interest rates are low.
For investors in the west, the thing to keep an eye out for is your eastern states counterparts. If the median house price is more than $1 million in Sydney and investors are forced to find a deposit in excess of $150,000 to purchase a property, it is going to eventually price many investors out of the market. Investors will soon start to look further afield for more lucrative opportunities and right now, and Perth is looking pretty attractive.
This could mean interstate investors may start to invest in the Perth property market, which is likely to push the median house price back up again. It always comes back to being a case of supply and demand and, compared with Sydney, the Perth property market is currently the perfect place to buy.
Contact this Blogger Immediately
About the Blogger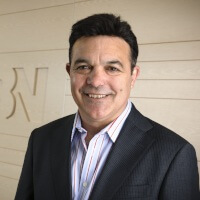 Peter Gianoli joined ABN Group in 2011 to establish Investor Assist. Peter has more than 15 years of experience in the property industry working across some of the country's premier development projects and throughout his career has overseen the sale and settlement of properties worth in excess of $1bn.  Peter is also a highly sought after public speaker and has educated audiences throughout Australia and around the world on topics including property marketing and investment.
Top Suburbs
Highest annual price growth - click a suburb below to view full profile data:
latest news