Consider these potential present and future risks before making an off-the-plan purchase.
Blogger: Antony Bucello, State Manager, National Property Buyers
Regular readers of the property papers will have recently come across the story of Jae Jun Kim, a Sydney man who purchased a one bedroom apartment in The Castlereagh development.
Kim purchased the apartment for $560,000 three years ago with the plan to live in the architect designed building. Unfortunately during an inspection of the residence, Kim found that the one bedroom apartment was now a studio apartment.
Domain Group reported that the developers were forced to rework the designs of the unit after the Sydney City Council inspected the property. Council representatives deemed a glass sliding door that doubled as a wall was not a sufficient substitute for having no windows in the room, meaning the walls had to be removed, transforming the one bedroom into a studio.
The unit was also too small to be classified as a one bedroom apartment under the NSW Residential Flat Design Code. At just over 42 square metres, Kim's unit was well under the minimum 50 square metres, but over the minimum 35 square metres to be deemed a studio.
A number of other buyers from the same development have since found themselves in a similar situation.
This experience is certainly on the more extreme end of the spectrum in terms of a pitfall of purchasing off the plan, but it can serve as a sobering reminder for buyers to ensure they understand that what they initially see can be different to the final product. The dream of what is presented can become a different reality once construction is completed.
There are a few key considerations for buyers to be aware of when they purchase off the plan that may affect them in the future:
Not knowing exactly what you will get upon the completion of the property can add a degree of uncertainty when buying off the plan.
Buying an established property has the benefit of being a tangible purchase; buyers can see exactly what they are buying and the condition of the property. An off the plan purchase is usually only artist's impressions and a bare block of land.
Things can change during construction (as Jae Jun Kim found out), so buyers need to be prepared for the possibility of ending up with a product that may not be exactly the same as what was originally presented to them. Even the final date of completion may change to what is outlined in the contract.
Further to this point, buyers should also be aware if they are able to make any changes to the property once they move in. If not, they may be stuck with features and finishes that they don't like or didn't want.
Developers are able to make changes at their discretion, so ensure you read the contracts thoroughly to understand what the developer will be able to change.
The unit will certainly look good on the marketing material, but be ready for the eventuality that the final product may not be exactly the same.
Not knowing the real value of the purchase can often bring buyers undone later on.
For example, no stamp duty or rental guarantees may sound appealing at first, but they can give an unrealistic picture of the property's value in the market.
Not paying stamp duty isn't necessarily not paying stamp duty – those costs are built into the cost of the sale price. Buyers may think that a $400,000 purchase is free of stamp duty, but the cost can actually be factored into the sale price. The effect of this is that the actual market value of the property is lower than the purchase price, setting buyers behind the eight ball come resale.
Rental guarantees can be a feature offered as a sweetener to investors, but again, buyers should be aware of how these offers translate to the real world market.
A rental guarantee is pretty much what it sounds like. The developer will guarantee a rental amount for a specified period of time, allowing the investor peace of mind on a set return. However, the property itself may be let for less than what the investor receives. The developer will cover the gap.
For example, the developer may guarantee rent of $450 per week for two years. However the property may only be let for $350 per week, leaving the developer to cover a $100 per week short fall for two years.
This sounds like a good deal, but can leave the investor in the lurch once the agreed time period elapses. The market may not be willing to pay more than $350 for the property, meaning an investor hoping to continue a strong yield may not be able to do so. This factor should be considered carefully as the aim of an investment property is to generate a return, not lose out on one.
Resale and appreciation potential is one of – if not the most – important factors to consider when buying property, especially for investors.
Property is generally a long term investment, but buyers should still aim to purchase something that has strong appreciation potential.
A unit in a large block (for example 30, 40, or 50 units) will be challenged in terms of appreciation potential. Buyers simply have more choice and any sales that are made within the block will set the bench mark for other sales in the future.
Buyers should look for units in smaller, boutique blocks with half a dozen, or maybe a dozen units to avoid this situation. Also look for key features that are unique to a particular unit within that block: north facing, a larger balcony, better floor plan, larger bedrooms, or a spacious courtyard are some inclusions that may set one unit above another.
The number of other apartment developments in an area should also be considered. If there are multiple developments either completed or planned in one area, an oversupply will occur and the value of the unit will most likely drop as a result.
Buying off the plan unit can be a good option for some buyers, and there are always a range of factors to be considered before buying any property. The best thing buyers can do is arm themselves with as much information as possible.
Research the developer to gain an insight into the quality of their previous projects. A good developer will want to ensure they deliver as closely as possible to what was first presented, as any business would want to do to keep their customers happy. But it always pays to know the track record of a developer: what is their reputation on quality and to deal with?
Also thoroughly research the area and the block. Intimately know if this area and block are going to be a good area to purchase in. It's not just buying the property that needs to be thought through: how a property will grow and perform in the future needs to be investigated.
Finally, read the contract very, very carefully. This point can't be overstated. Contracts for off the plan purchases can be very detailed (re: lots and lots of pages), but they need to be read to fully understand the rights of the developer and the buyer. Seeking legal advice is a necessity.
Buyers should seek as much independent and professional advice as they can across each aspect of the purchase before making a decision.
About the Blogger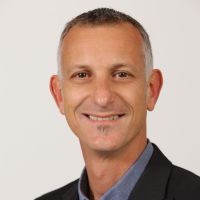 A Licensed Estate Agent and a member of the Real Estate Institute of Victoria, Antony has a passion for property and has bought for both investors and homebuyers all over Melbourne, ranging from $300,000 to multi-million dollar properties. He commenced with National Property Buyers in 2011 as State Manager and Officer in Effective Control.
His meticulous approach and sound negotiation skills ensures he leaves no stone unturned in his quest to purchase the right property at the right price. With his extensive knowledge, vast network of contacts and overall determination, he is able to achieve the best possible results for his clients.
Thank you.

Your enquiry has been sent to a local Aussie Mortgage Broker.

We will be in contact with you shortly.
Opps.

error occurred.
Unfortunately Aussie cannot attend to your home loan related enquiry at this stage as you must be a citizen or permanent resident.
Do you need help finding the right loan for your investment?
What Aussie do for you:
Give expert mortgage advice to help you find great investment loan deals
Help you maximise return by lowering financing costs
Save you time and effort by helping with the paperwork

Top Suburbs
Highest annual price growth - click a suburb below to view full profile data: