Buying property away from home can be a great option, but you should consider seeking help from professionals to ensure your investment is a successful one.
Blogger: Chris Gray, CEO, Your Empire
It's a timeless property investment question: should I invest interstate or look in my home state? The main advantage of buying locally is you're less likely to get ripped off because you understand the market and you roughly know the property values. On the downside, unless you live in a high capital growth area, your property value won't significantly increase. With this in mind, investing interstate can be a great option, but you should definitely consider seeking help from professionals to ensure your investment is a successful one.
Buyer's agent
Consulting with a buyer's agent with specialist knowledge of the locality is a worthwhile consideration. Buyer's agents are in the market all day every day, and so there's a good chance that they're going to do it better than someone who only does it occasionally. Normally you need to see 50 to 100 properties to understand local value and to recognise what is a good property and what isn't. If you live in Sydney and want to buy in Brisbane, you can't fly up and expect to understand the whole local market in a couple of days (ie, what side of the street is good, what side of the street is bad, etc) and buy a property in one weekend.
Furthermore, if you want to buy six properties in six different areas, there's no way you're going to see 500-600 properties; you've got to delegate to the professionals. Spending $20,000 to $30,000 on buyer's agents' fees is a good investment because their fee is only 2 per cent to 3 per cent of the property value, which they will save you by buying you a better property at a cheaper price.
Property valuers
Recruiting the help of property valuers to double-check what you're proposing to buy and how much you intend to pay can definitely help you make the right interstate investment decision. It's integral to know the market you're buying into – what is good value and what is overpriced?
My number one tip in investing is to always use an independent valuer every time you purchase a property. You need someone who is not emotionally tied to the investment, who will provide an independent professional opinion of what a property is worth. It might cost $500 to $600 (on a $1 million property) but can easily save you $100,000 from an emotional overpayment. You might also be able to use this information in your property negotiations.
Building inspectors
With a house purchase it's definitely worth using a building inspector to ensure you get the most value from your interstate investment. A building inspector will ensure construction is sound and can also help with any other subsidiary issues that may arise in the future. For example, one of my properties required a $50,000 per unit expenditure to render the building, fix the roof, guttering and a whole number of other issues. While that's money well spent – because it will probably increase the property's value by $100,000 to $150,000 – I needed to know that I was facing this sort of expenditure in advance so I could work out my cash flow. A building inspection may cost $400 to $500 but if that inspector reports that the property needs $10,000 to $20,000 spent on it soon, it's well worth buying that information.
Investing interstate can definitely take some extra groundwork, but with the right professional help the returns can be well worth the effort in the end.
About the Blogger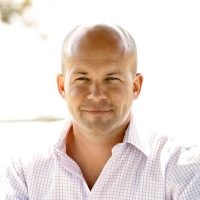 Chris Gray is one of Australia's leading independent property experts, hosting "Your Property Empire" on Sky News Business Channel, and previously the Financial Judge on Channel 10's The Renovators and the Property Expert on Channel 9?s MyHome TV .
Chris' knowledge comes from being a qualified accountant, mortgage broker and buyers agent, but more importantly from having personally invested in property from the age of 22 and having semi-retired from the age of 31.
He is the founder and CEO of "Your Empire", a specialist property buyers agency which builds property portfolios for time-poor people – searching, negotiating, renovating and managing property on their behalf, providing an insight into market conditions and buyer and seller sentiment.
Thank you.

Your enquiry has been sent to a local Aussie Mortgage Broker.

We will be in contact with you shortly.
Opps.

error occurred.
Unfortunately Aussie cannot attend to your home loan related enquiry at this stage as you must be a citizen or permanent resident.
Do you need help finding the right loan for your investment?
What Aussie do for you:
Give expert mortgage advice to help you find great investment loan deals
Help you maximise return by lowering financing costs
Save you time and effort by helping with the paperwork

Top Suburbs
Highest annual price growth - click a suburb below to view full profile data:
latest news