Considering hiring a professional to manage your property? Ensure you do your due diligence to avoid disappointment.
Blogger: Paul Bennion, managing director, DEPPRO
Having owned a number of investment properties, I fully understand the importance of only engaging top professionals for property-related matters.
When you consider the average price of an investment property is now well over $500,000, investors need to ensure that they employ specialists in the property sector.
For example, too many investors overlook the importance of selecting a professional property management company to manage their asset. Choosing an inferior property management company can result in failings in these key responsibilities and in turn create major financial problems for the investor.
There are a number of important questions you should ask any property management company before making a decision on who will manage your investment property.
1. Is your company a dedicated property management business or is it primarily a real estate sales business?
2. How many properties does your company manage?
3. How will you market my investment property to prospective tenants?
4. Do you have staff that are specifically employed to show prospective tenants properties you have available or is this left to the property manager?
5. What evidence can you provide that will demonstrate the quality of your services?
6. Who will be responsible for managing my property and what is their experience?
7. What arrangements are made to manage my property when that person is away ill or on annual leave?
8. Please detail all your fees and services.
9. What kind of checks do you undertake when determining the suitability of a tenant?
10. Will you provide me with property inspection reports and, if so, how often will I receive them?
By asking these questions, a property investor can readily gauge the extent and cost of the service to be provided and the company's ability to deliver that service.
Similarly if you are engaging the services of a tax depreciation company, you need to undertake careful research to ensure that you can qualify for legitimate tax deductions.
To qualify for these legitimate tax deductions, an investor must have a fully compliant tax depreciation company undertake an onsite inspection of the property and then compile a depreciation report based on this inspection.
Estimates of tax depreciation benefits for an investment property made from an office desk will not be accepted by the ATO.
Depreciation is a complex area of taxation that requires a professional company to undertake a depreciation report because of constant changes in rules.
The ATO is now taking a more aggressive approach to tax deductions made by residential investors and has asked a large number to provide more details about their claims relating to property investments.
Property investors should check that the company undertaking their tax depreciation schedule is a member of The Australian Institute of Quantity Surveyors (AIQS).
Employing a company who is a member of AIQS, such as DEPPRO, gives protection to consumers that their tax depreciation report complies is completed in a professional manner.
About the Blogger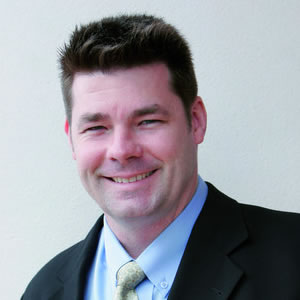 Paul Bennion is the managing director of DEPPRO tax depreciation specialists.
DEPPRO Pty Ltd is Australia's leading property depreciation company, specialising solely in the preparation of tax depreciation reports for residential, commercial, industrial and leisure investment properties.
Thank you.

Your enquiry has been sent to a local Aussie Mortgage Broker.

We will be in contact with you shortly.
Opps.

error occurred.
Unfortunately Aussie cannot attend to your home loan related enquiry at this stage as you must be a citizen or permanent resident.
Do you need help finding the right loan for your investment?
What Aussie do for you:
Give expert mortgage advice to help you find great investment loan deals
Help you maximise return by lowering financing costs
Save you time and effort by helping with the paperwork

Top Suburbs
Highest annual price growth - click a suburb below to view full profile data:
latest news