Promoted by

People with poor credit scores often think they can't get a home loan. According to Veda (thanks to research by Savvy) 600,000 Australians are high or extreme credit risks. Though some people with extremely bad credit may have to wait until their history improves to apply, the majority of people with bad credit do have options when it comes to taking up a home loan.
Mortgage preparation: What you have to do as someone with bad credit
CEO of Savvy Finance, Bill Tsouvalas says brokers and lenders will generally try to help people with bad credit into a home loan, if they can afford it. "We wouldn't dream of approving someone for a loan if they had little chance of paying it back," he says. "However, to help your chances of gaining approval, it's a good idea to save up at least 20% deposit for houses in your price range."
Lenders will assess borrowers based on their credit reports and insist on an upfront deposit. This reduces their "skin in the game," or exposure to default. Though you may have had a troubled financial past and have taken steps to remedy your situation, your history may not be clear of defaults for up to seven years.
What you must sacrifice as a bad credit customer
The reality for bad credit customers is that you will likely be paying more than average interest rates due to your perceived risk. You can try to reduce this perception by showing potential lenders bank statements and payslips to show you practice responsible personal finance and banking. You should also show your lender a budget and projections on how you intend to pay back the loan, to give them extra piece of mind. "Creating a budget and sticking to it is one of the surefire ways of demonstrating low risk to a lender or broker. It goes a long way when you are shopping around," Tsouvalas says.
Bad credit mortgages still offer options
In many cases, bad credit mortgages still offer a range of options, including offset accounts to reduce interest payments, redraw facilities, lines of credit and choices of variable or fixed rates. "Don't think you have to settle for less when you have bad credit," Tsouvalas says. "There are many loan products out there that offer extras, though it does depend on your individual situation. In fact, banks and lenders are still eager for your business, despite the prevailing view of banks not wanting to deal with bad credit customers. That couldn't be further from the truth!"
Bad credit isn't forever
The upshot is your bad credit won't follow you around forever. If you make repayments on time and in full – even some extra repayments – lenders will eventually place you in a "correctible credit" category. In as little as two or three years, you could refinance your home loan at a "prime" rate. "All it takes is time," Tsouvalas says. "If you're responsible with your repayments, you will be on track to repairing your credit history and financial standing."
Tip: Check your credit history for mistakes
"There's a perception out there that your credit history is unchangeable; however, that's not true," Tsouvalas says. "Utilities companies may slap you with a default if you don't pay bills on time. If you take out gas, electricity or internet for a shared house under your name, a non-payment by a 'horror housemate' affects your credit history. You should check your credit history and clear up any irregularities and defaults in error. This can go a long way in improving your chances of gaining a much better home loan interest rate."
About the Blogger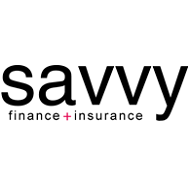 Founded in 2010, Savvy had a singular vision: to bring Australians the best automotive and home finance and insurance solutions from all over the market using the latest in technology. Through determination and hard work, Savvy has gathered a team of experts and made valuable connections to financiers, banks and lenders all over Australia to provide the best finance and insurance deals in Australia. 
Savvy prides itself on giving customers the best financial advice and service in Australia. From no-obligation quotes to assisted online approvals, our financial professionals are friendly, knowledgeable and help you find all kinds of car and vehicle finance. Our people are dedicated to helping customers find the best deals from our extensive network of financiers and lenders.
http://www.savvy.com.au/


More from this writer
Thank you.

Your enquiry has been sent to a local Aussie Mortgage Broker.

We will be in contact with you shortly.
Opps.

error occurred.
Unfortunately Aussie cannot attend to your home loan related enquiry at this stage as you must be a citizen or permanent resident.
Do you need help finding the right loan for your investment?
What Aussie do for you:
Give expert mortgage advice to help you find great investment loan deals
Help you maximise return by lowering financing costs
Save you time and effort by helping with the paperwork

Top Suburbs
Highest annual price growth - click a suburb below to view full profile data:
latest news