Promoted by SAVVY
Refinancing your home loan is must – especially if you've been stuck on one rate or package for over three years. 
In the time you have taken out your home loan (since 2013), the official RBA cash rate has decreased a whopping 100 basis points – from 2.75% to 1.75%. This represents significant savings, if we're looking at interest rates alone. Not every home loan is equal, likewise not every refinancing is equal. You should know as much as you can before considering refinancing. Here are five things you should not do when looking to refinance your home loan.
Stay with your current lender "just because"
Most of us aren't business people, and don't think of our home loans in the same way. A lot of us stay with our current lenders because we don't want to rock the boat, are too scared that refinancing must cause problems or is too much of a hassle. If you aren't satisfied with your current lender, there is a lot of competition for your business. Don't make a decision based on personal feelings – your financial well-being is your responsibility. If your current lender doesn't make an effort to keep your business, they likely don't deserve it.
Look well before your current term is up
If you have just signed a home loan deal within two years, you should not look to refinance for another year or so. You should know when your current term is up and begin to research potential lenders at that time, not before. If you choose to refinance before your current term ends, your current lender might hit you with whopping exit fees that negate any initial savings you might make by switching lenders. Plus, the market is always changing – don't lock yourself into something you may regret later.
Refinance with the lowest interest rate you find
Some might think finding the lowest home loan interest rate is the aim of the refinancing game, but in reality, it's only a small part of it. You should be looking at comparison rates – interest rates combined with most of the fees you'll pay over the life of a loan – over base interest rates. Other home loan refinancing options might be better suited to your goals, even if they have slightly higher interest rates. You may want a refinancing package that offers offset accounts or lines of credit. Others might be suitable for venturing into the investment property market. Don't assume that the lowest rate is the best home loan.
Apply with many different lenders
One common mistake is applying with a great deal of lenders and brokers to find the best deal. The more you apply, the more often a lender or broker conducts a credit check. You shouldn't allow a lender or broker to conduct a credit check until you're certain you want to pursue the offer on the table. More credit checks, more often actually harms your credit history and may lead to rejection or less than ideal interest rates.
Accept a deal with a great "honeymoon" rate
Banks and lenders know that it's a competitive market for mortgages out there, and offer people and families enticing "honeymoon" rates that balloon out to bigger rates after a certain period (such as 12 months.) Don't fall for "honeymoon" rates, as they could end up costing you much more in the long-term. The aim of refinancing is to reduce interest and if possible, your overall term. Short-term gains are not worth the trouble, risk and extra long-term costs.
About the Blogger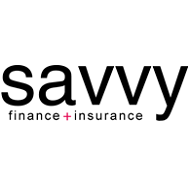 Founded in 2010, Savvy had a singular vision: to bring Australians the best automotive and home finance and insurance solutions from all over the market using the latest in technology. Through determination and hard work, Savvy has gathered a team of experts and made valuable connections to financiers, banks and lenders all over Australia to provide the best finance and insurance deals in Australia. 
Savvy prides itself on giving customers the best financial advice and service in Australia. From no-obligation quotes to assisted online approvals, our financial professionals are friendly, knowledgeable and help you find all kinds of car and vehicle finance. Our people are dedicated to helping customers find the best deals from our extensive network of financiers and lenders.
http://www.savvy.com.au/


More from this writer
Thank you.

Your enquiry has been sent to a local Aussie Mortgage Broker.

We will be in contact with you shortly.
Opps.

error occurred.
Unfortunately Aussie cannot attend to your home loan related enquiry at this stage as you must be a citizen or permanent resident.
Do you need help finding the right loan for your investment?
What Aussie do for you:
Give expert mortgage advice to help you find great investment loan deals
Help you maximise return by lowering financing costs
Save you time and effort by helping with the paperwork

Top Suburbs
Highest annual price growth - click a suburb below to view full profile data:
latest news