As we head into the spring selling season, what exactly is the Melbourne market doing?
Blogger: Victor Kumar, director, Right Property Group
There's no doubt in my mind that our second biggest capital city is in the midst of a two-step market. And it's a market that could entrap an uneducated investor if they're not careful.
There's currently a massive new unit over-supply in Melbourne's inner-city, with a huge number of developments reaching completion stage in a saturated and softer marketplace.
News from brokers and financers on the ground is that valuations are not matching original contract prices, with some projects coming in at only 70 per cent, which is leaving many buyers scrambling to settle or giving up their 10 per cent deposit and simply walking away.
The tailspin is made even worse by the large number of foreign investors who bought into these projects and who appear to have simply disappeared, leaving the market to continue on its downward spiral without them.
Falling prices and fire-sales are starting to impact the established unit market in these inner-city areas, with the bottom still likely a fair way off.
It's important to remember, however, that this type of unit development over-supply scenario is cyclical. It's happened before and it will happen again. The key is to hold your property for the long-term to ride out these periods of ups and downs.
New unit investors should be prepared for longer periods of vacancy and reduced rents until the demand/supply ratio returns to an equilibrium of sorts.
While the inner-city off-the-plan market is creating plenty of doom-like headlines, the established house sector is performing strongly.
Areas such as Geelong, Melton and Frankston are recording significantly higher numbers of properties going to auction, with solid clearance rates, too.
Price growth is robust and valuers are reportedly struggling to keep up with a rapidly changing market where prices are edging up by $10,000 or $15,000 relatively quickly from one sale to another.
The established house market in Melbourne's more desirable suburbs continues to record strong price growth, but these higher prices mean rental yields are squeezed to about two or three per cent.
An interesting point to note about the Melbourne market is that it is firing at the same time as Sydney.
Historically, if we think about the property clock, Melbourne is about three hours behind Sydney but at the moment it is only an hour behind.
About the Blogger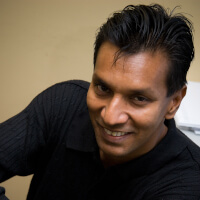 Nearly 15 years ago Victor and his wife came to Australia from Fiji with just $4,500 in their pockets. They worked hard as radiographers but realised this was not the way to prosperity. Victor embarked on a process of building wealth through property. He has amassed a substantial property portfolio, and is still actively buying and renovating property. His recommendations are based on what works in today's market, not what used to be effective a year or more ago.
Victor's experience, finance background, and financial planning qualifications mean he is well equipped to negotiate with banks – helping them find ways to say "Yes". He has also invested significant time and money in learning from other property investment experts and knows how to make a portfolio work.
Of course, Victor has made a few mistakes along the way but these have made him wiser – and he'll let you learn from his mistakes so you don't need to make them. His goal is to help you achieve your financial goals by sharing his extensive knowledge about financial structures and investment property.
Victor is now sought after as a keynote speaker at several property investment seminars and is acknowledged by his peers as an expert in the industry.
Thank you.

Your enquiry has been sent to a local Aussie Mortgage Broker.

We will be in contact with you shortly.
Opps.

error occurred.
Unfortunately Aussie cannot attend to your home loan related enquiry at this stage as you must be a citizen or permanent resident.
Do you need help finding the right loan for your investment?
What Aussie do for you:
Give expert mortgage advice to help you find great investment loan deals
Help you maximise return by lowering financing costs
Save you time and effort by helping with the paperwork

Top Suburbs
Highest annual price growth - click a suburb below to view full profile data:
latest news