With more and more Millennials moving into the rental market, do your investments need to be more appealing?
Devices that control power usage, home sensors that remotely check on your children and self-adjusting thermostats. No, this isn't the set of Back to the Future, it's just some of the technology trends infiltrating Australian homes.
As the desire for connectivity and automation in everyday life rises, the property sector has the most potential for change and lasting effect.
In 2014, there were approximately 100 million households worldwide using smart home technology, with this number expected to double by 2018.
Consequently, smart property investors would be wise to 'jump on the bandwagon' by purchasing technologically advanced apartments to meet the growing demand for connectivity in the home.
Popular smart technology outside the home includes solar power, home security and automatic doors, gates and garage access. Whereas inside, people are looking to connect home theatres, entertainment systems, lights and appliances.
While these features improve both the liveability and efficiency of the apartment, they are also more attractive to the rental market. Research conducted by Coldwell and CNET found 61 per cent of millennials favour apartments with smart home technology. With more than a third of renters between the ages of 18 and 34, it's important to appeal to this tech-savvy generation.
This same research found that security was the biggest motivator for selecting a smart home (91 per cent), followed by a self-adjusting thermostat (72 per cent) and doors that can be locked from a remote location (71 per cent).
Other popular home technology includes:
- Seamless mobility between the office, car and home
- Using smart devices that monitor power usage and energy-saving capabilities to save money
- Home monitoring sensors and cameras to remotely check on your children, pets, and even your plants
- Facial recognition keyless entry
- Biometric hearing monitors
- Interactive wall art (e.g. crashing waves in Fiji or exploding fireworks).
When purchasing an investment property, determine what will appeal to your target market. Property buyers are becoming increasingly hungry for smart home technology, and it won't be long before this is considered an industry 'norm.'
Do your research on which smart home technologies are most popular, and which brands are the most reliable. There are a plethora of brands focusing on small niche technologies within the home, and they all want a piece of the $122 billion smart home market pie.
About the Blogger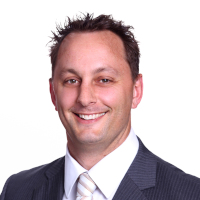 Andrew has been involved in the property management industry since 1999 and has worked for Queensland's most respected body corporate and strata management firm, Archers Body Corporate Management since 2002. He is an expert on all operational matters concerning body corporate and strata title communities.
Andrew is a regular media commentator on topics of interest to residents, investors, owners and managers of body corporate properties. He holds a Certificate IV in Body Corporate Management, is a Member of Strata Community Australia (SCA), the Urban Development Institute of Australia (UDIA) and the Australian Resident Accommodation Managers Association
Thank you.

Your enquiry has been sent to a local Aussie Mortgage Broker.

We will be in contact with you shortly.
Opps.

error occurred.
Unfortunately Aussie cannot attend to your home loan related enquiry at this stage as you must be a citizen or permanent resident.
Do you need help finding the right loan for your investment?
What Aussie do for you:
Give expert mortgage advice to help you find great investment loan deals
Help you maximise return by lowering financing costs
Save you time and effort by helping with the paperwork

Top Suburbs
Highest annual price growth - click a suburb below to view full profile data: