The deadline has now passed for property investors' pools to be compliant with new legislation - so are your properties meeting the requirements? 
In 2009, the Queensland government introduced new legislation to increase pool safety and prevent avoidable deaths. These laws specified that all pools, new and existing, must comply with the new legislation by 1 December 2015.
Almost one year on and these laws have had little impact, with the Royal Life Saving Foundation's latest National Drowning Report finding 21 Australian children under the age of four drowned last year, 11 of them in pools.
With summer rapidly approaching and the swimming pool becoming more inviting, it's integral that pool safety and compliance remains front of mind for property owners.
As per the legislation, all swimming pools must be enclosed by an approved barrier. It is the responsibility of the property owner (bodies corporate included) to ensure that compliant pool barriers are in place at all times.
If you own a house and it is rented out, your tenants are responsible for ensuring pool gates remain shut and that branches or objects do not hang over the fence. In the case of a unit, it is the body corporate's responsibility.
Neglecting to abide by these laws could lead to a tragedy at your investment property. If you have concerns regarding the fencing, locking or maintenance of your pool, contact your body corporate management company immediately.
See below some top tips to ensure this summer is not only the best yet, but the safest:
Supervision: Do not let people, particularly children, swim unsupervised. Deaths were largely unsupervised from three – 10 minutes;
Fencing: Ensure barriers are sturdy and tall. In a number of instances, the pool fencing was faulty;
Gates: Ensure you have self-closing, self-latching gates. Some children were given access to the pool through a propped open gate;
First aid: Know how to resuscitate and administer first aid. Parents were the most common first responders and initiators of CPR; and
Education: Ensure children know about water awareness, there are classes available in each state.
About the Blogger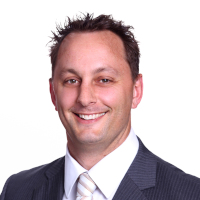 Andrew has been involved in the property management industry since 1999 and has worked for Queensland's most respected body corporate and strata management firm, Archers Body Corporate Management since 2002. He is an expert on all operational matters concerning body corporate and strata title communities.
Andrew is a regular media commentator on topics of interest to residents, investors, owners and managers of body corporate properties. He holds a Certificate IV in Body Corporate Management, is a Member of Strata Community Australia (SCA), the Urban Development Institute of Australia (UDIA) and the Australian Resident Accommodation Managers Association
Thank you.

Your enquiry has been sent to a local Aussie Mortgage Broker.

We will be in contact with you shortly.
Opps.

error occurred.
Unfortunately Aussie cannot attend to your home loan related enquiry at this stage as you must be a citizen or permanent resident.
Do you need help finding the right loan for your investment?
What Aussie do for you:
Give expert mortgage advice to help you find great investment loan deals
Help you maximise return by lowering financing costs
Save you time and effort by helping with the paperwork

Top Suburbs
Highest annual price growth - click a suburb below to view full profile data:
latest news