It's the time of year when thoughts often turn to refreshing and updating our investment properties. If you are going to invest in upgrading your rental property this spring, it makes sense to focus on amenities renters really want.
1. Air-conditioning
Our summers are getting longer and hotter so air-conditioning frequently tops renters' wish lists. Installing split-system air-conditioning, particularly in living rooms and bedrooms, is often the most cost-effective solution as it both cools and heats the home and can keep utility costs down for tenants.
2. Security
A home should be a haven, making security paramount. Security improvements include basic measures such as making sure doors and windows are fitted with good quality locks, and installing gates and security screens, to more elaborate features like intercoms and alarm systems.
3. Well-appointed kitchen
As with bathrooms, money spent on kitchens is often money well spent as the fit-out of these two rooms are key considerations for both home buyers and renters. Quality appliances such as cooktops (gas cooking is often sought after), ovens and range hoods can be installed; splashbacks, benchtops and tapware can be updated. Dishwashers are also high on renters' wish lists.
4. Storage
Decluttering may be all the rage, but for many having places to store all of their 'stuff' is a must. Your clients can't increase the size of their property, but they may be able to make better use of existing space. Suggest they look to smart storage solutions (indoors and out) and incorporate integrated joinery and other nooks.
5. Extras
Many renters appreciate the 'little things' that help make a home – the kinds of things an owner might install for themselves – flyscreens, washing machine/dryer, clothesline, wiring for pay TV/NBN, solar panels or an outdoor area with garden and seating.
Once you have updated your rental property, it is also a good idea to make sure that the improvements are listed in your insurance schedules and you have the right level of landlord insurance for your needs.
About the Blogger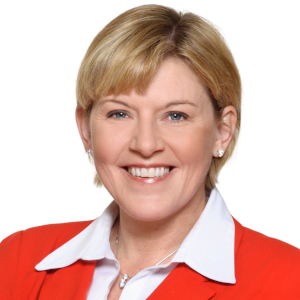 Sharon Fox-Slater is the executive general manager of RentCover, a division of EBM, which insures 120,000 investment properties around Australia. With 20 years' experience in landlord insurance, Sharon's top priority is customer service and positive customer comments are her biggest marker of success. Despite leaving school at 15, Sharon has forged a ground-breaking career – she was the first woman to become a fellow of the National Insurance Brokers Association.
Thank you.

Your enquiry has been sent to a local Aussie Mortgage Broker.

We will be in contact with you shortly.
Opps.

error occurred.
Unfortunately Aussie cannot attend to your home loan related enquiry at this stage as you must be a citizen or permanent resident.
Do you need help finding the right loan for your investment?
What Aussie do for you:
Give expert mortgage advice to help you find great investment loan deals
Help you maximise return by lowering financing costs
Save you time and effort by helping with the paperwork

Top Suburbs
Highest annual price growth - click a suburb below to view full profile data:
latest news