Even in the early days of 2017, it is clear that this year will be very positive for property investors throughout Australia.
The resurgence of the stock market will have a positive flow on effect throughout the economy by boosting consumer confidence.
At the same time, stronger commodity prices will also further lift consumer confidence particularly in resource rich states such as Western Australia and Queensland.
The recent slow-down in new home construction is also positive news for property investors as it will limit the supply of new homes which in-turn will underpin rents and real estate values.
Interest rates are also expected to remain low and this will enable many new first time investors to enter the property market especially in parts of Australia where property prices are still very competitive such as Western Australia, South Australia, Tasmania and Queensland.
For astute first time property investors, there are still great opportunities throughout Australia to buy property and achieve sound levels of capital growth and rental returns over the coming year.
Top 5 tips for first time investors during 2017
1. Take a national approach to the property market rather than focusing on your local area. Take time and do your research and look at areas where the property market has bottomed and is on the cusp of recovery such as PerthPerth, TAS Perth, WA in Western Australia and parts of Queensland.
2. Don't make an emotional decision when buying an investment property. Too many first-time investors make the mistake of buying an investment property they would like to live in themselves without looking at whether it will appeal to renters.
3. Focus on affordable areas with proposed new infrastructure such as a new rail link. Investment in social infrastructure will make the area more popular with both property buyers and renters over time.
4. Consider buying a property where there is a broad range of property owners rather than just investors. For example, if the area has a significant number of owner-occupied homes it means that the potential pool of people wanting to buy your investment property in the future will be much higher than a property that just appeals to investors.
5. Always work towards a strategy of buying several investment properties rather than just one or two. Through owning several investment properties, you can create significant amounts of personal wealth. To achieve this outcome, put in place a long-term strategy and stick to it.
About the Blogger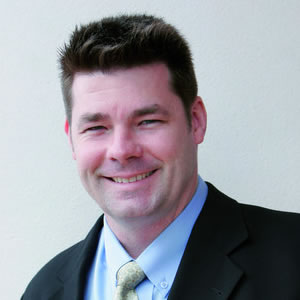 Paul Bennion is the managing director of DEPPRO tax depreciation specialists.
DEPPRO Pty Ltd is Australia's leading property depreciation company, specialising solely in the preparation of tax depreciation reports for residential, commercial, industrial and leisure investment properties.
Thank you.

Your enquiry has been sent to a local Aussie Mortgage Broker.

We will be in contact with you shortly.
Opps.

error occurred.
Unfortunately Aussie cannot attend to your home loan related enquiry at this stage as you must be a citizen or permanent resident.
Do you need help finding the right loan for your investment?
What Aussie do for you:
Give expert mortgage advice to help you find great investment loan deals
Help you maximise return by lowering financing costs
Save you time and effort by helping with the paperwork

Top Suburbs
Highest annual price growth - click a suburb below to view full profile data: