The latest ABS figures on building approvals show that spending on home renovations in the inner city suburbs of PerthPerth, TAS Perth, WA topped more than $100 million last financial year.
More property owners have been encouraged by low interest rates, now falling below 4 per cent, to renovate their homes.
Limnios Property Group has found that property owners are taking advantage of these record low interest rates to add value to their homes, especially in inner city areas such as North Perth, Mount Lawley/InglewoodInglewood, WA Inglewood, QLD Inglewood, VIC, Leederville, Mount Hawthorn and East Perth.
During the 2015-2016 financial year, property owners in the Mount Lawley/Inglewood area alone spent nearly $13 million on home renovations.
We also found strong home renovations activity in fringe city suburbs covering the City of StirlingStirling, WA Stirling, SA Stirling, ACT.
Overall, the City of the Stirling was the most popular area in Perth for home renovations, with $53.4 million spent on home renovations.
Property investors were also active in the inner city/near city home renovations market as they sought to boost rental returns.
Greater competition for tenants also encouraged property investors to upgrade their properties, amid concerns that poorly presented properties in the current rental market would end up untenanted for months.
While home renovations can be a good long-term investment, property owners need to be careful not to over-capitalise.
Property prices are under pressure and anyone who undertakes an expensive renovation may find it difficult to recover their costs if they are forced to sell in the short term.
If you plan to undertake a home renovation any time soon, it is wise to take a targeted approach and concentrate on important areas that require limited expenditure.
The presentation of a property for sale is important, and particular focus should be given to paintwork, floor coverings and window treatments.
Better quality light fittings can improve the overall presentation of a home. And a few hundred dollars spent on garden care can also make the property more attractive to tenants and future buyers.
With a limited budget, a property owner can substantially improve the presentation of the home.
The purpose of targeted renovations is to ensure that the property appeals to as many prospective buyers as possible if you plan to sell your property in the near term. It is important to remember that your property is competing against other properties for sale in the local area and an attractive presentation will encourage more buyers to inspect your property.
About the Blogger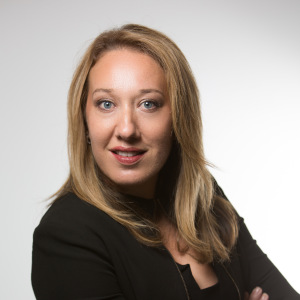 Limnnios Property Group has specialised in the inner city Perth property market for over 40 years. During this period, Limnios Property Group has emerged as one of the most progressive and innovative real estate companies assisting both developers and property investors to achieve their goals through highly professional advice backed by an unparalleled depth of experience in the inner city market. More information about the services offered by Limnios Property Group can be found at limnios.com.au
Thank you.

Your enquiry has been sent to a local Aussie Mortgage Broker.

We will be in contact with you shortly.
Opps.

error occurred.
Unfortunately Aussie cannot attend to your home loan related enquiry at this stage as you must be a citizen or permanent resident.
Do you need help finding the right loan for your investment?
What Aussie do for you:
Give expert mortgage advice to help you find great investment loan deals
Help you maximise return by lowering financing costs
Save you time and effort by helping with the paperwork

Top Suburbs
Highest annual price growth - click a suburb below to view full profile data: