The biggest mistake first time property investors make is not conducting a thorough background check on tenants. But that is not the only mistake. Here are nine others.
1. Price

Rents are inflated, thereby reducing the number of potential tenants. By lowering the rental price by a small amount, a landlord can substantially increase the pool of potential tenants from which to select a reliable person to lease the property.
2. Contract errors
The necessary contracts are incorrectly completed, names are spelt wrongly and the contract is not correctly witnessed. These errors can make the contract invalid.
3. Verbal agreements
Landlords make verbals agreements on matters such as rental payments which are invalid if they are subsequently challenged by the tenant.
4. Bonds
A common mistake is failing to properly lodge the bond money or failing to collect the right amount of bond money. Bond money is critical if the tenant breaks the lease or causes damage in the property.
5. Friendships
The landlord develops a friendship with the tenants, which makes it difficult for them to take action if the tenant breaks the contract. Leasing a property is a commercial arrangement and landlords should take a professional approach to it.
6. Maintenance problems
Maintenance problems have to be addressed quickly to ensure good tenants remain happy. Landlords who argue with tenants over maintenance problems may find it difficult to retain good tenants or maintain regular rental payments from their tenants.
7. Termination
Landlords follow the wrong procedures when terminating the lease. Generally, not enough notice is given or the notice given is not in writing. There are set procedures that must take place if the landlord wishes to evict a tenant.
8. Insurance
Not taking out the necessary insurance cover to protect the landlord if there are problems with the tenancy.
9. Tax
Not fully claiming tax depreciation benefits which can be equivalent to 60 per cent of the total purchase price of the property.
About the Blogger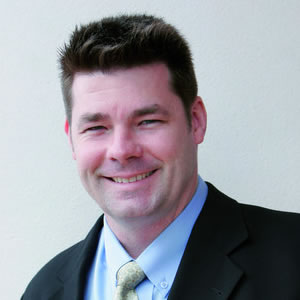 Paul Bennion is the managing director of DEPPRO tax depreciation specialists.
DEPPRO Pty Ltd is Australia's leading property depreciation company, specialising solely in the preparation of tax depreciation reports for residential, commercial, industrial and leisure investment properties.
Thank you.

Your enquiry has been sent to a local Aussie Mortgage Broker.

We will be in contact with you shortly.
Opps.

error occurred.
Unfortunately Aussie cannot attend to your home loan related enquiry at this stage as you must be a citizen or permanent resident.
Do you need help finding the right loan for your investment?
What Aussie do for you:
Give expert mortgage advice to help you find great investment loan deals
Help you maximise return by lowering financing costs
Save you time and effort by helping with the paperwork

Top Suburbs
Highest annual price growth - click a suburb below to view full profile data: